It might be a surprise, but Harvard University has over 140 classes available for the public, free to attend. Similarly, thousands of courses are lying in their database to enroll in. It is available on the online course provider edX and Harvard's official website. So let's dive deep to find free online Harvard University courses.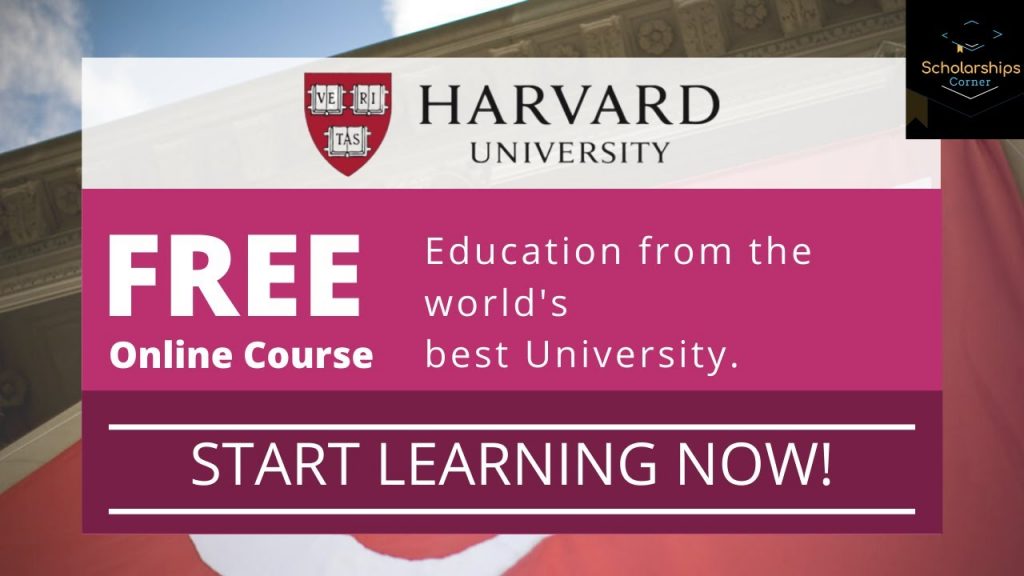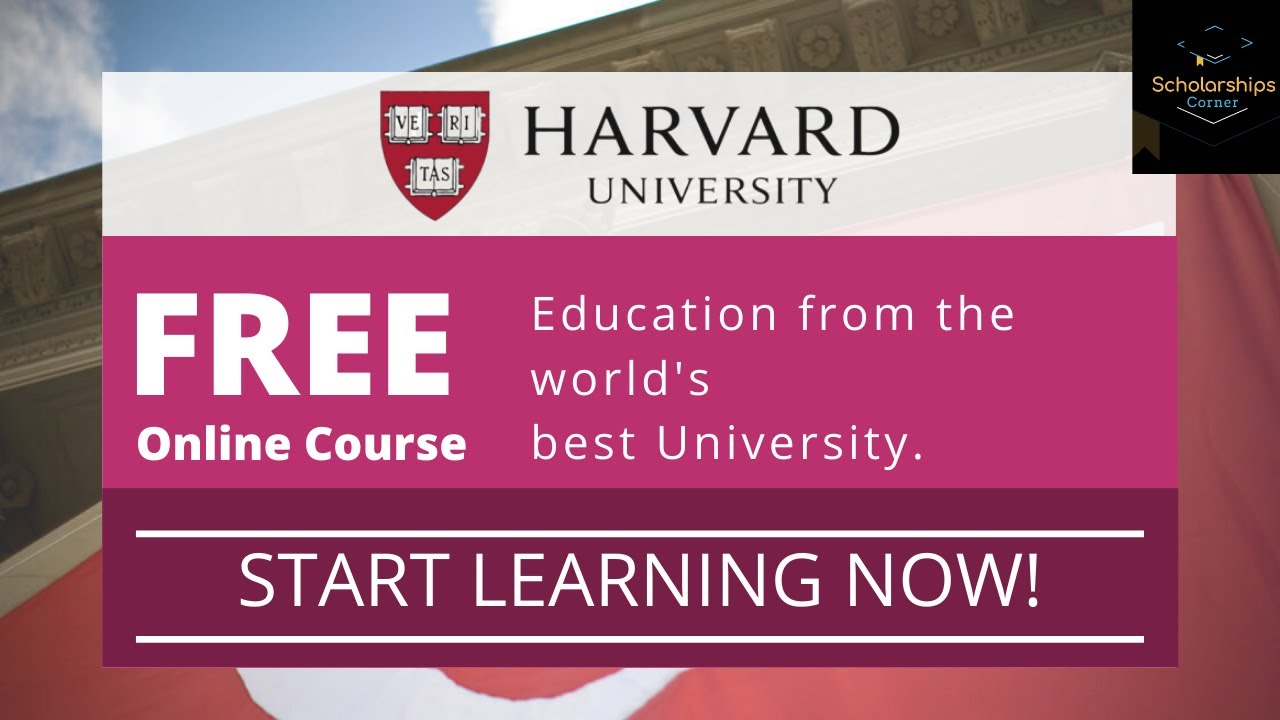 However, we have decided to compile this list to help you ease up searching for the most relevant and useful free online courses. While you might have to pay a fee to get the certificate, these are more than available for you to take advantage of.
So, without further ado, let's look at some of these online courses that will add to your experience and make you a well-versed professional for any business:
26 Best Free online courses from Harvard University:
Here is the list of the best 26 free Online Courses from Harvard University: So let's dive into the list: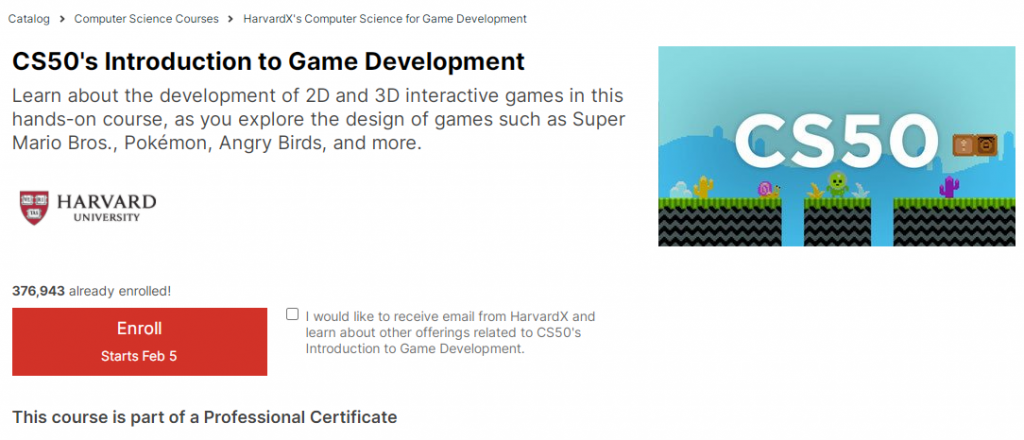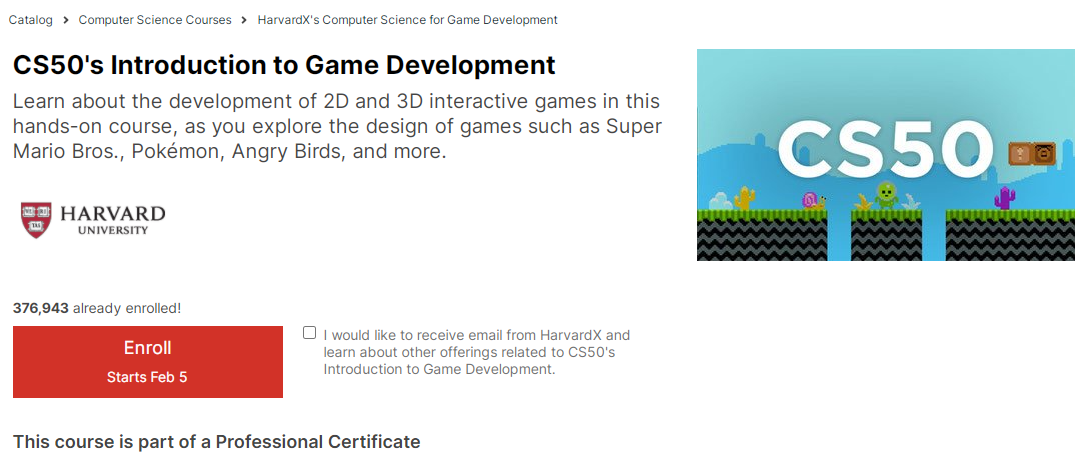 If you're interested in learning how to develop games, this is a great place to start. You will look at some of the popular games like Super Mario, Pokemon Go, and Angry World. The course will highlight some important aspects and get familiar with the games' 2D and 3D development.
Another great course is available for those who know nothing about computer science. Even if you don't have any foundation, the course will get you up to speed. Therefore, you will become ready to remark on a journey to learn programming and other courses to become a professional.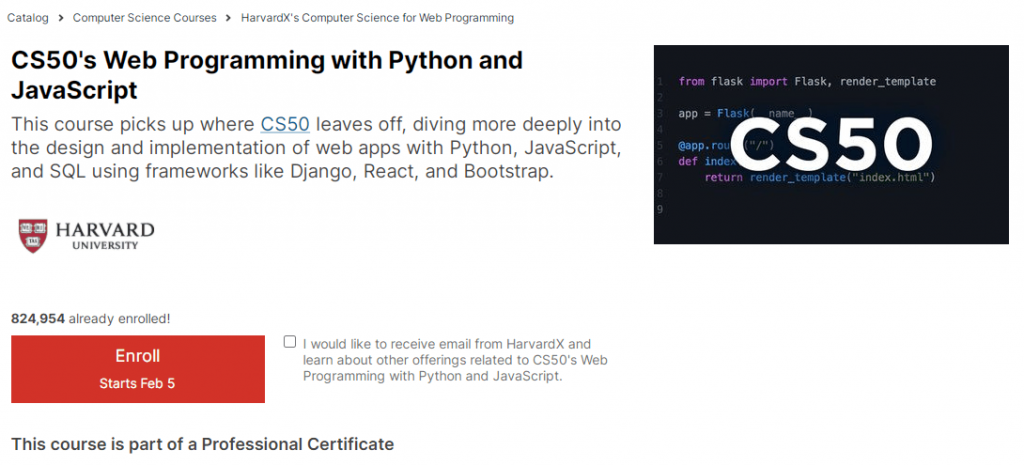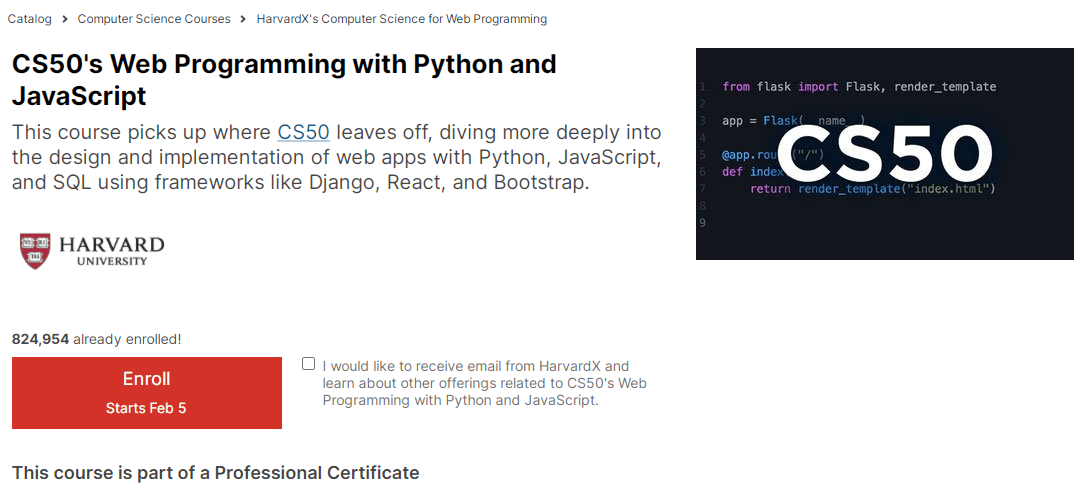 It is the continuation of the previous course, but now in-depth. It will explain the various programming languages, bootstrapping, SQL, and other development. You will learn primarily about web development for well-versed qualifications in the field. It is a good course to get started.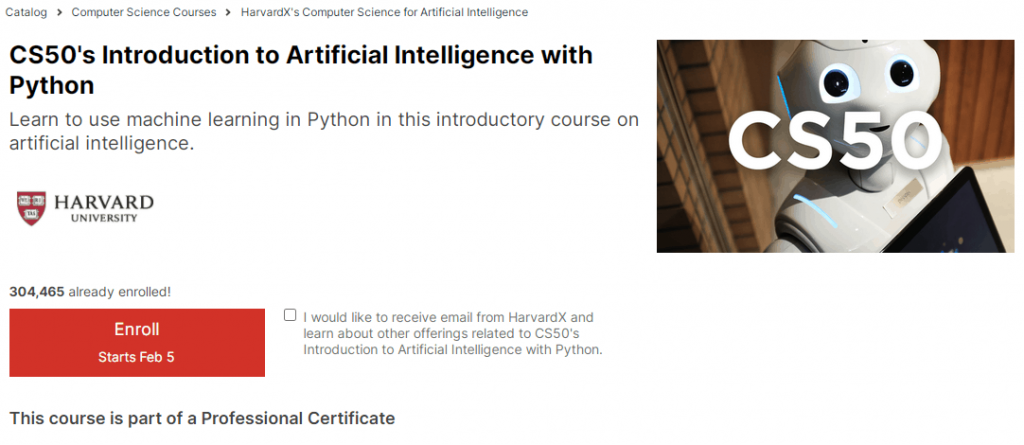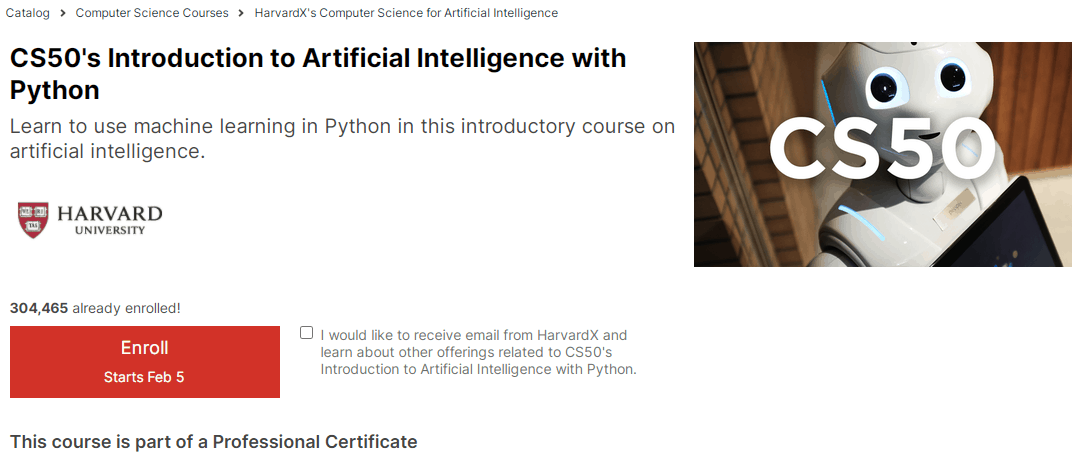 AI is becoming a significant part of our lives. This is a great course to learn about its potential in our lives and Python's relevance. It is quite an introductory take to help you realize what you can achieve through AI.


Data Science is the next big thing, and the 'R' platform is quite a robust tool available for people to use. This course will teach using R for basic analytics, wrangling data, and visualization. Overall, you will build a strong foundation for future courses.


In this free online course, you will learn the basics of machine learning. It will prepare you to perform cross-validation to prevent overtraining of machine learning. In addition, there will be access to popular algorithms. Finally, you will learn to build a recommendation system to implement anywhere.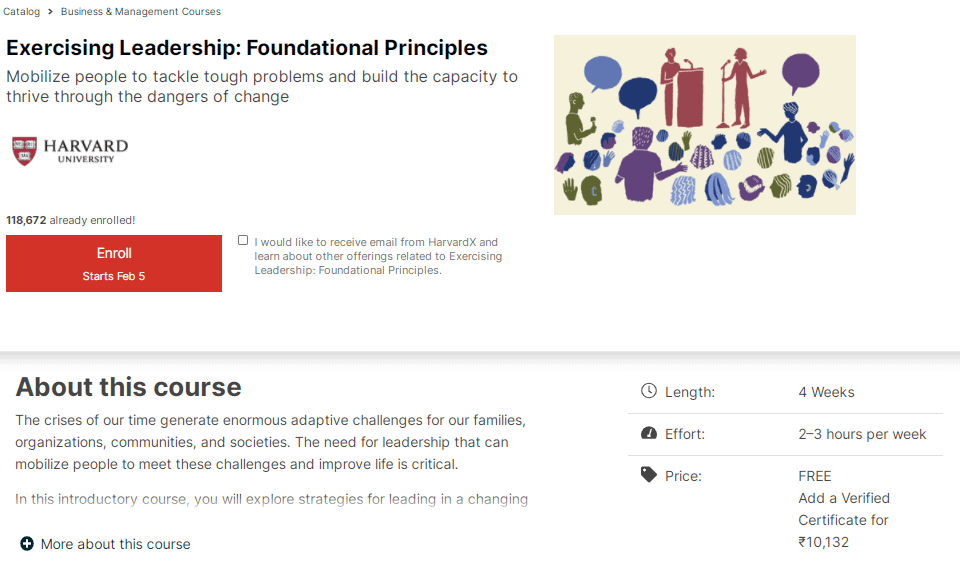 A great course to learn leadership. You will learn how to identify and solve complex leadership challenges. There will be a clear distinction between formal and informal authority. You will understand the perspectives of people and how to build or renew trust in relationships. Identifying personal strengths and weaknesses to evaluate others is essential to building a strong leadership foundation.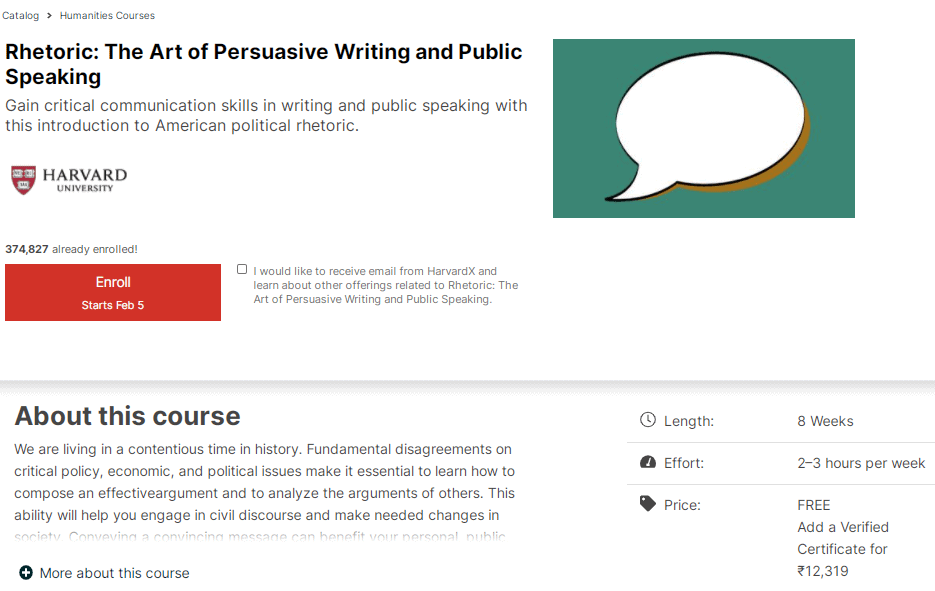 This is a fantastic course for anyone seeking influential and effective communication skills. It works on building arguments and understanding diplomacy. More importantly, it takes American politics as a basis with history and much more to ensure you retain proper expertise.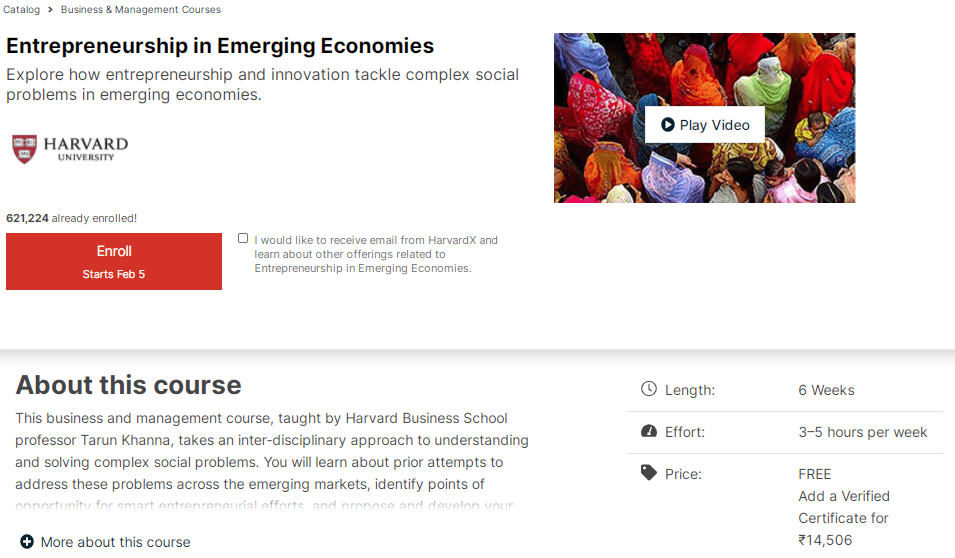 This course is brilliant for anyone looking to build a business or seek opportunities in fast-growing global markets. You will get some ideas and solutions for entrepreneurship problems. Finally, it will teach you how to find and evaluate these opportunities.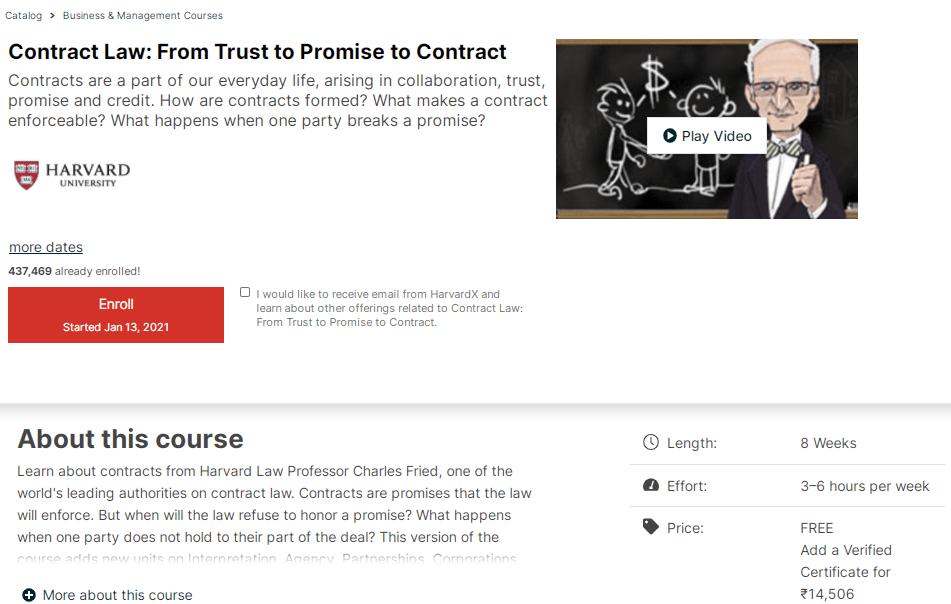 An intermediate-level course on contract laws and their legalities. The course will inform you about contracts, and how to make and impose them, among other things. You will learn about their limits and how to read the contract properly.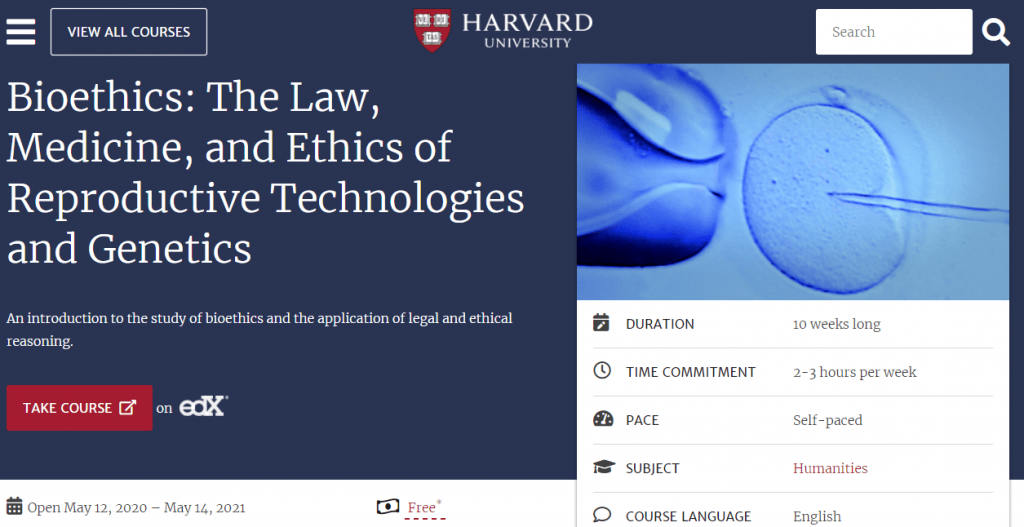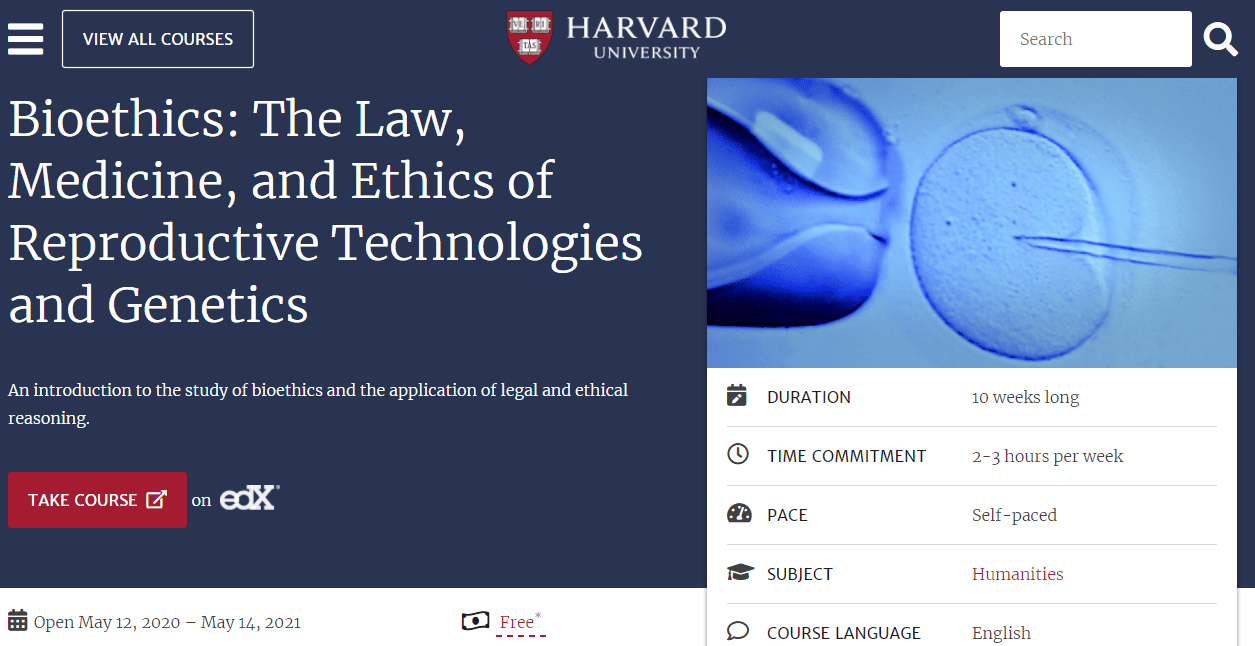 This one is quite a fantastic choice for anyone in the health industry who wants general knowledge of the health and medicine industry. It highlights the ethics, legalities, and rights of reproduction through artificial methods. Overall, it is quite insightful.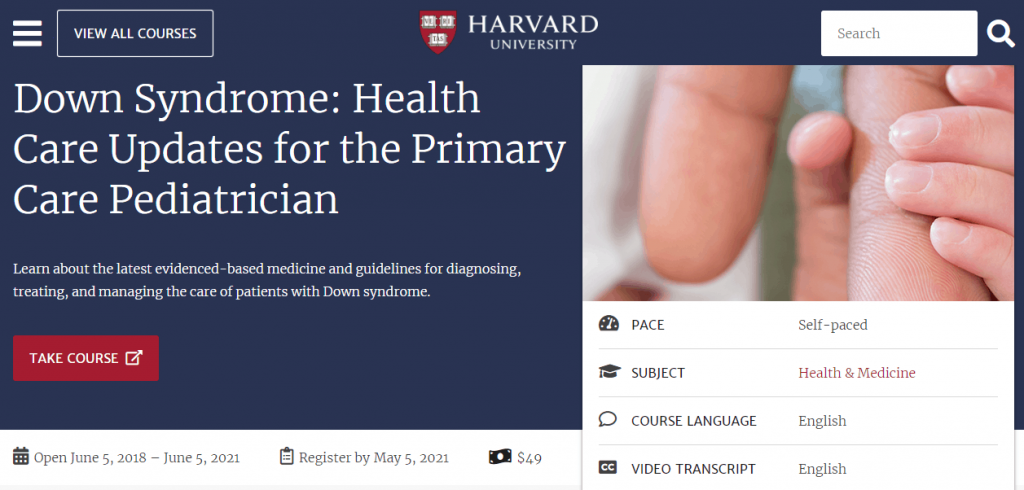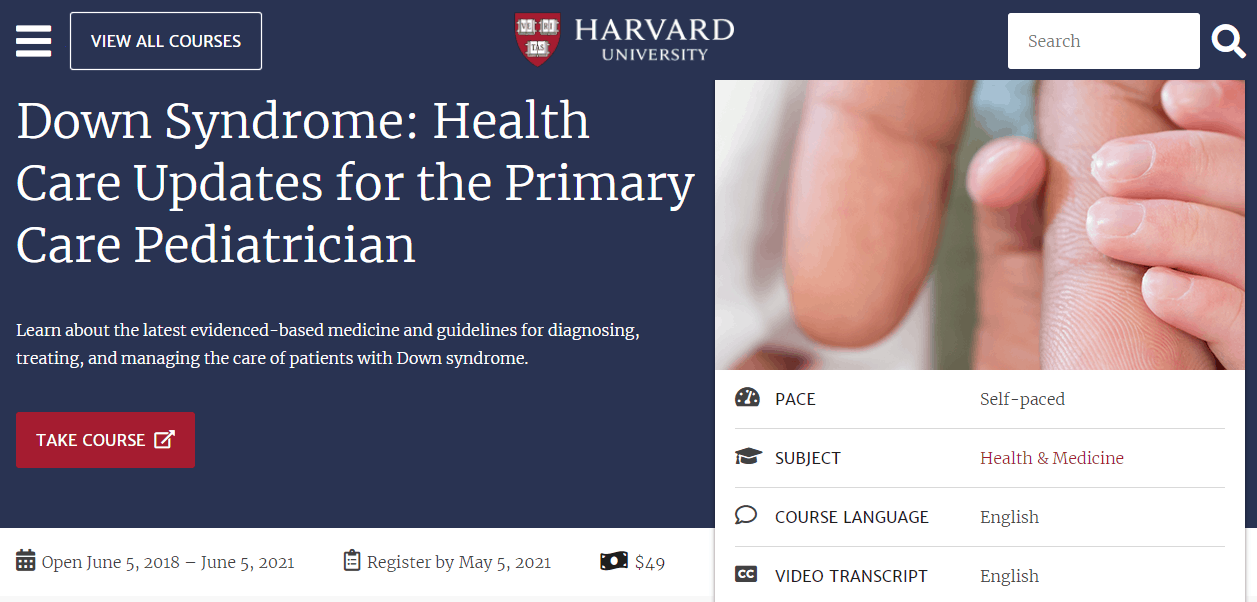 The course brings you the latest updates regarding Down Syndrome, especially for pediatricians. It enables them to diagnose and identify the syndrome. In addition, they can learn the cause and provide evidence-based treatments or medications for proper care. In addition, you receive complete healthcare guidelines regarding Down syndrome.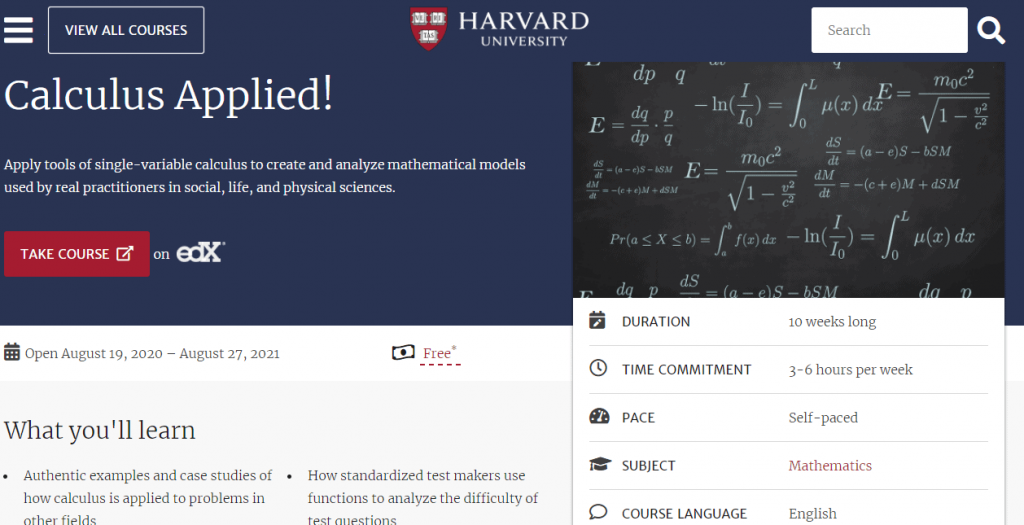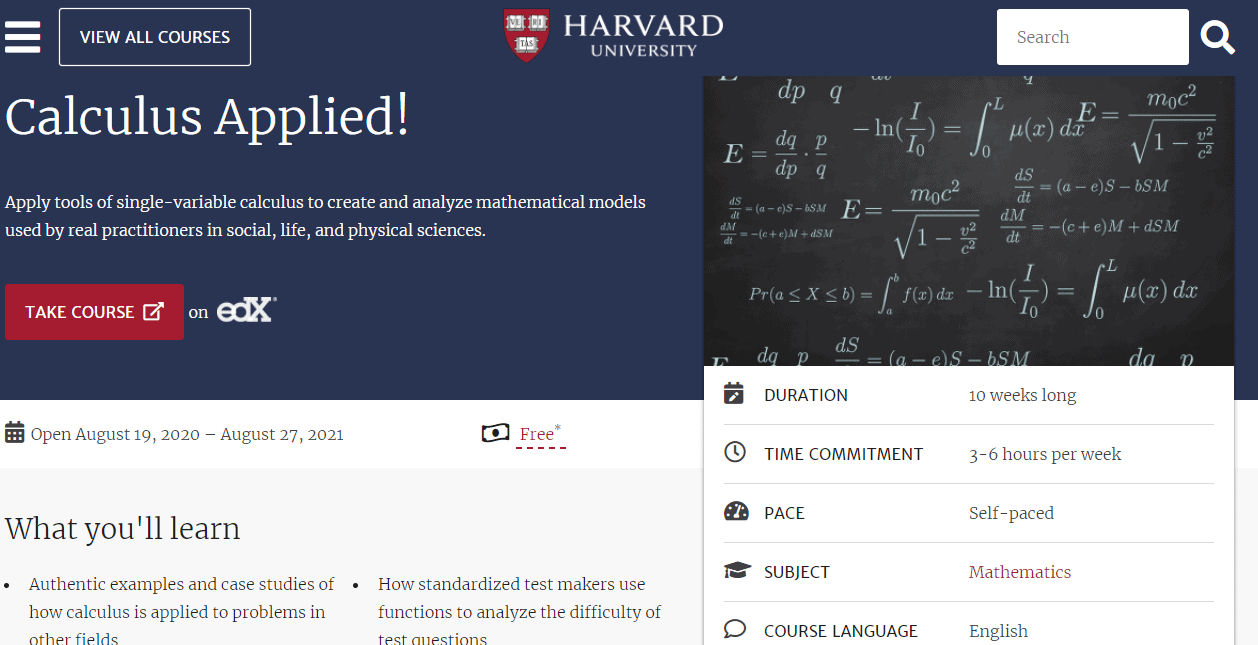 Have you ever wondered about what is the real-life use of Calculus? Then this is the course for you. It explores real-life examples of practices in calculus. You will receive a complete walkthrough and understanding of calculus in different industries and learn it through real-life examples for better understanding. Finally, the course breaks through the norm of the textbooks for comprehensive learning.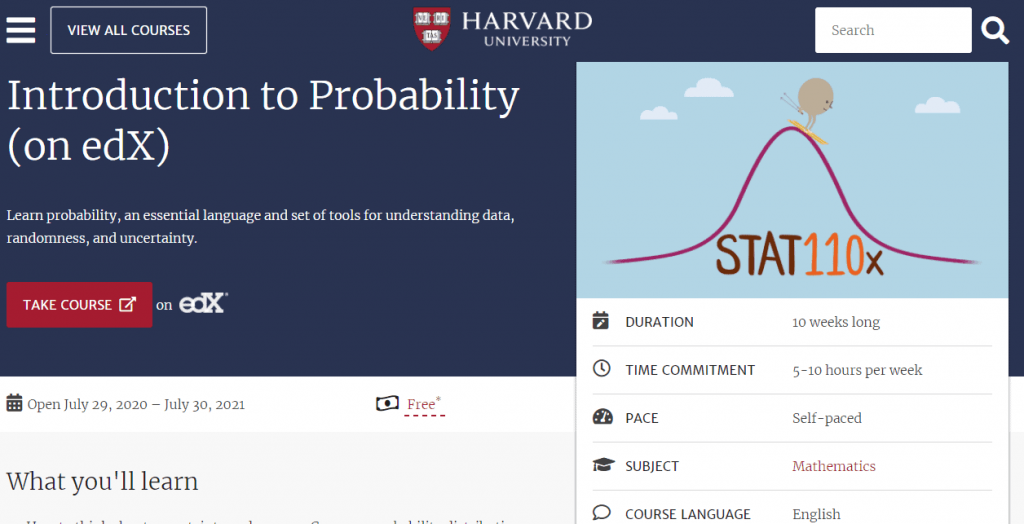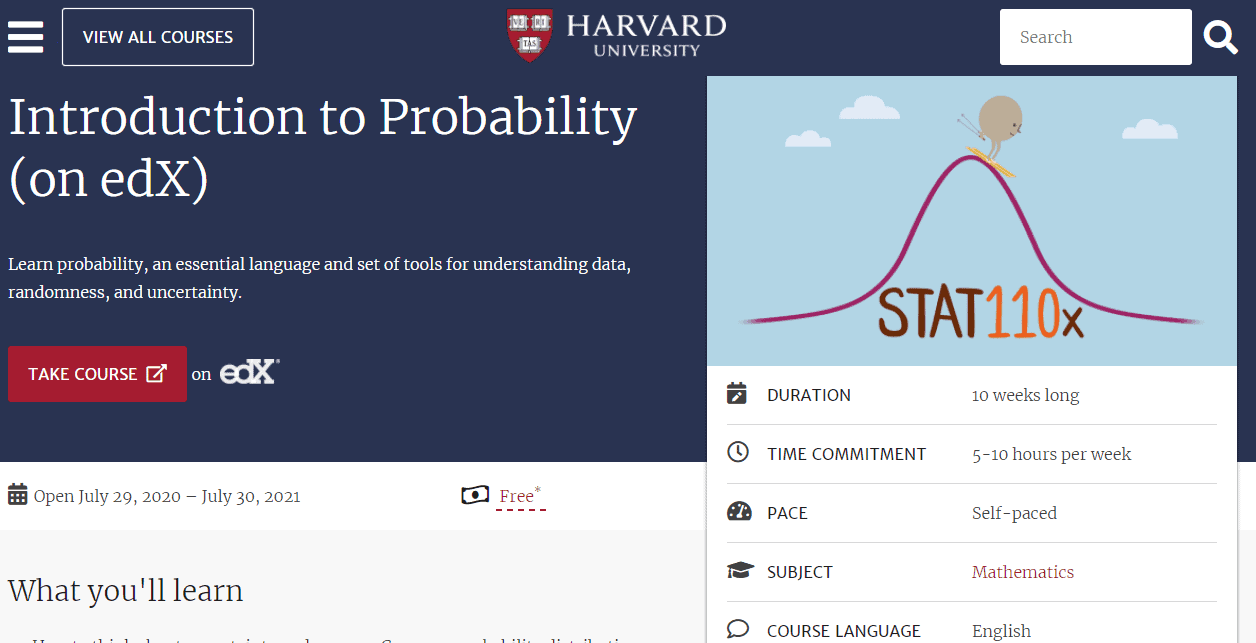 Learn everything about probability and how it can predict unpredictability and random occurrences. This course's probability will correlate to statistics and data science for a better understanding. Therefore, you will learn to make predictions and utilize probability to solve complicated problems.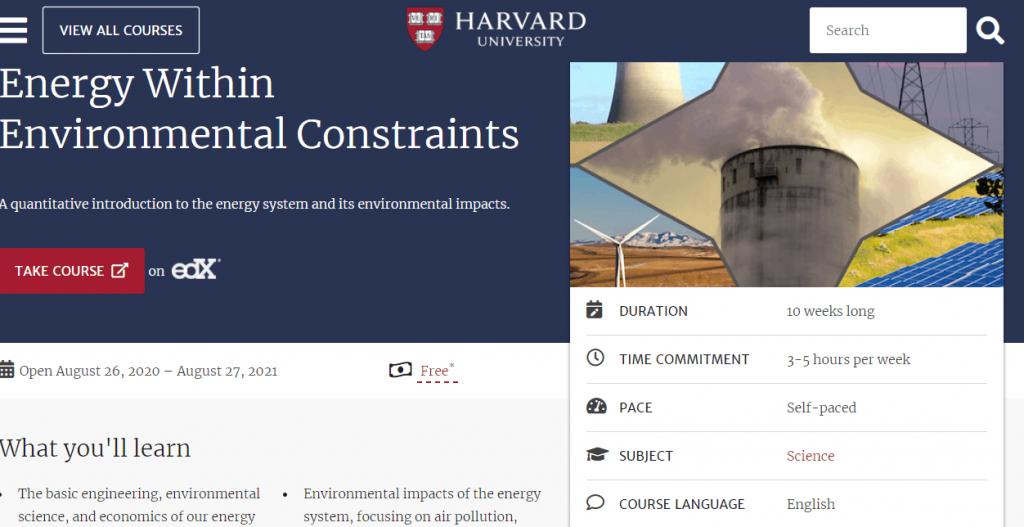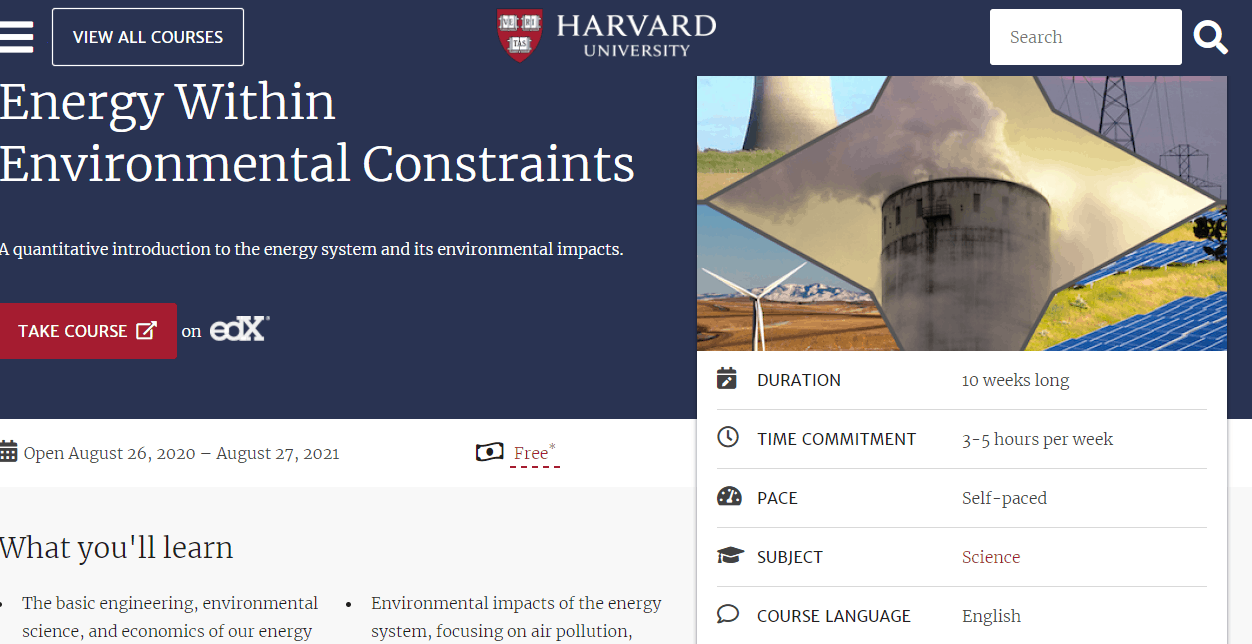 The course is environmental studies 101, where you learn about our current energy sources' environmental impact. You will learn about air pollution, climate change, and other threats looming. More importantly, you will learn about the working of various energy sources and their mechanism.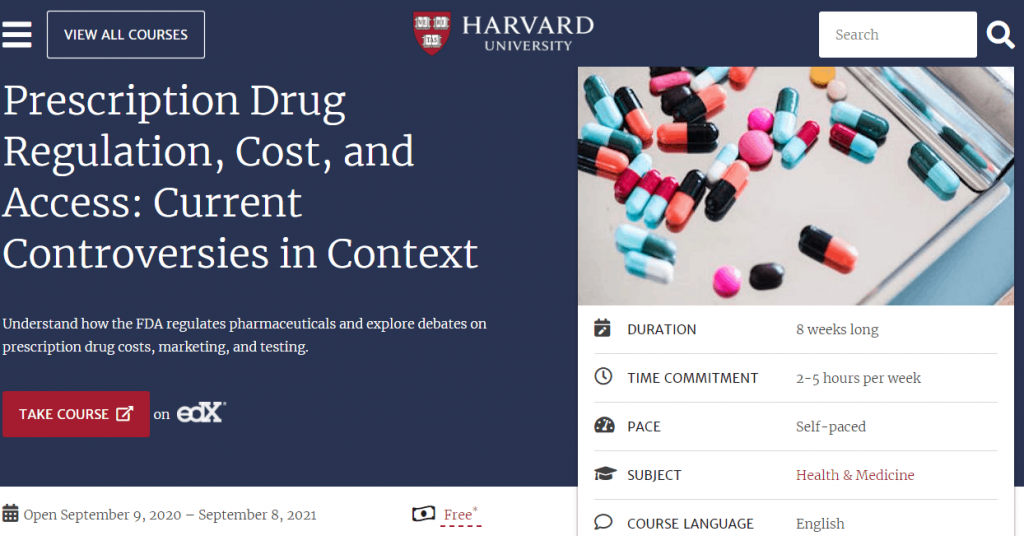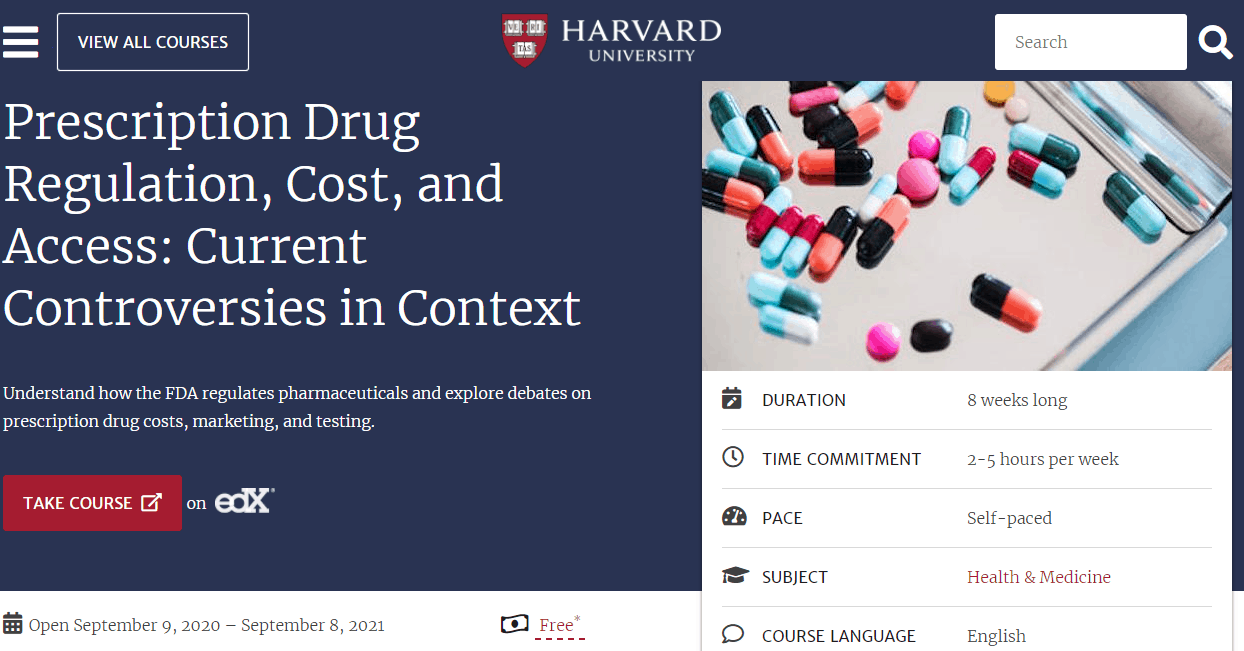 Prescription drugs and FDA's ruling on it have always been controversial. This course brings you an in-depth understanding of the FDA, its history, and prescription drugs. You will learn about various controversies and also the regulations of the FDA.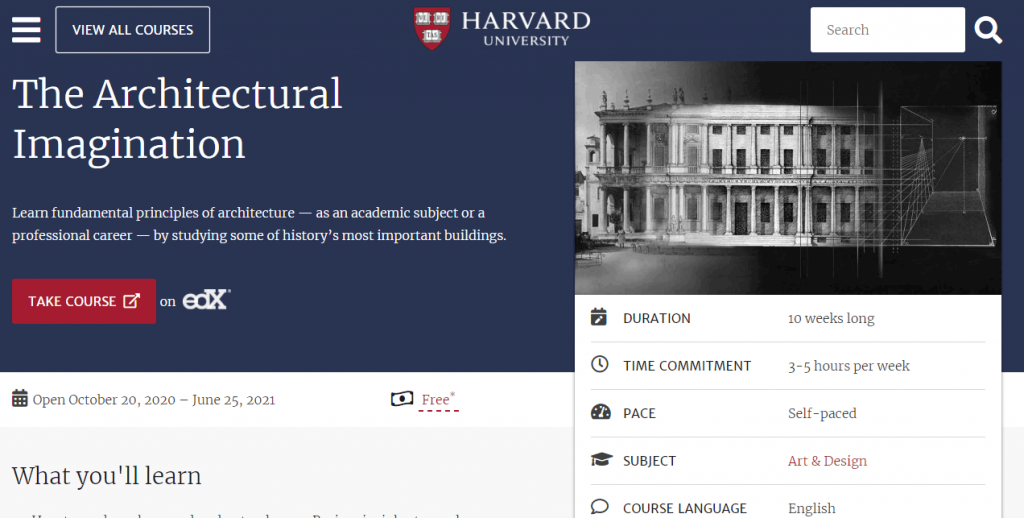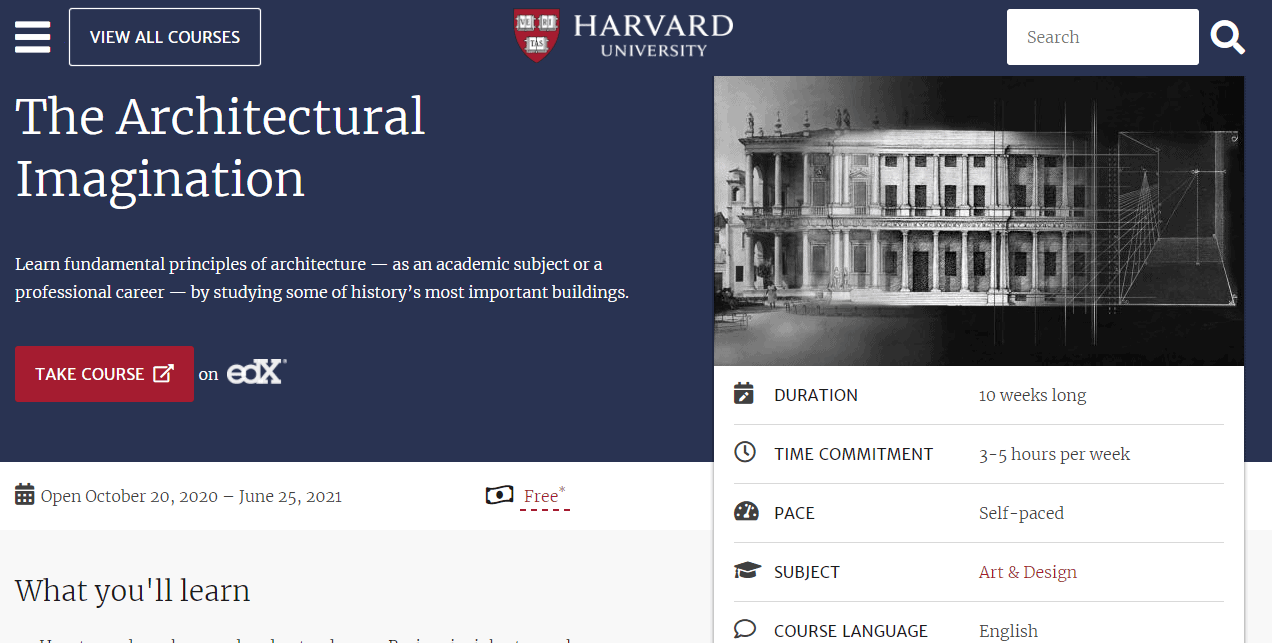 Here you have an excellent introductory course for architecture. Whether a professional or a student, you will learn how to analyze other architectures and understand various representations. You will learn how to develop your designs and the principles to follow. The course takes several existing architectures in context.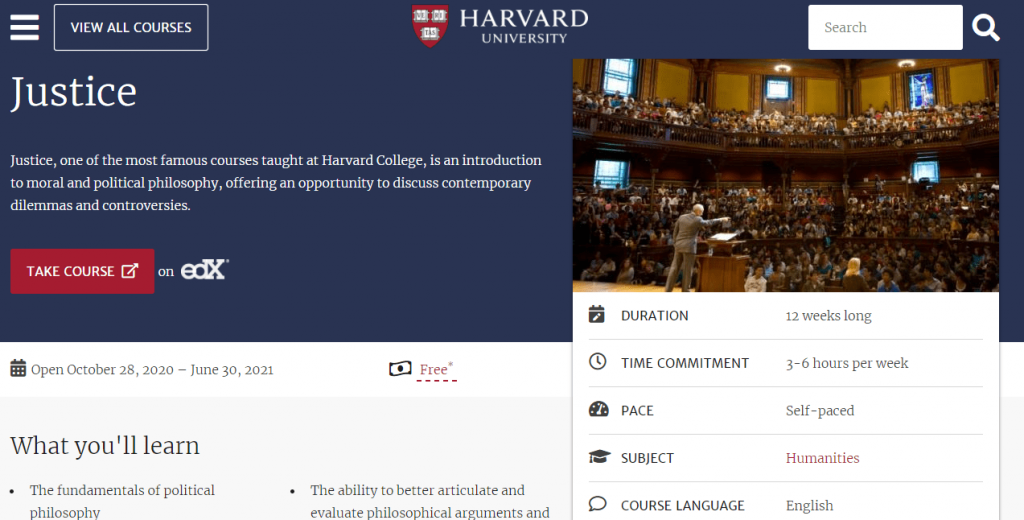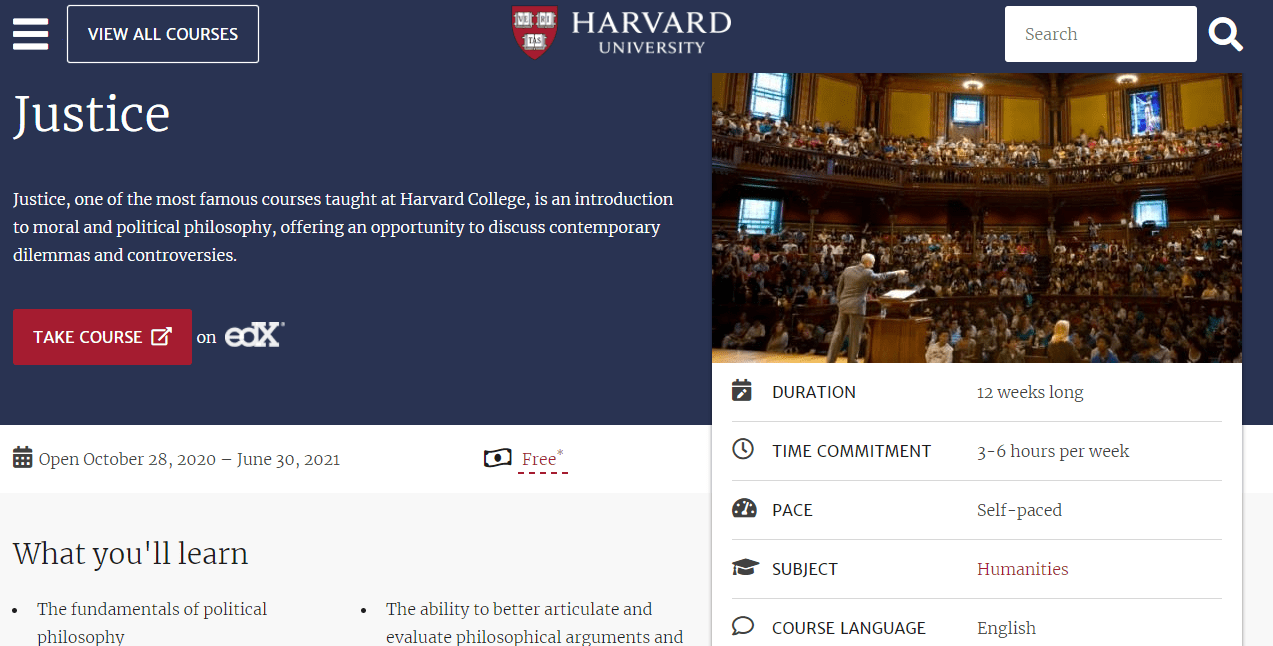 Justice is one of the most popular and famous courses taught at Harvard University. In this course, you will learn about different types of justice (Criminal and Social). The course also highlights the political, philosophical, and social relevance and impact on the justice system. Furthermore, it also highlights recent problems and challenges of justice.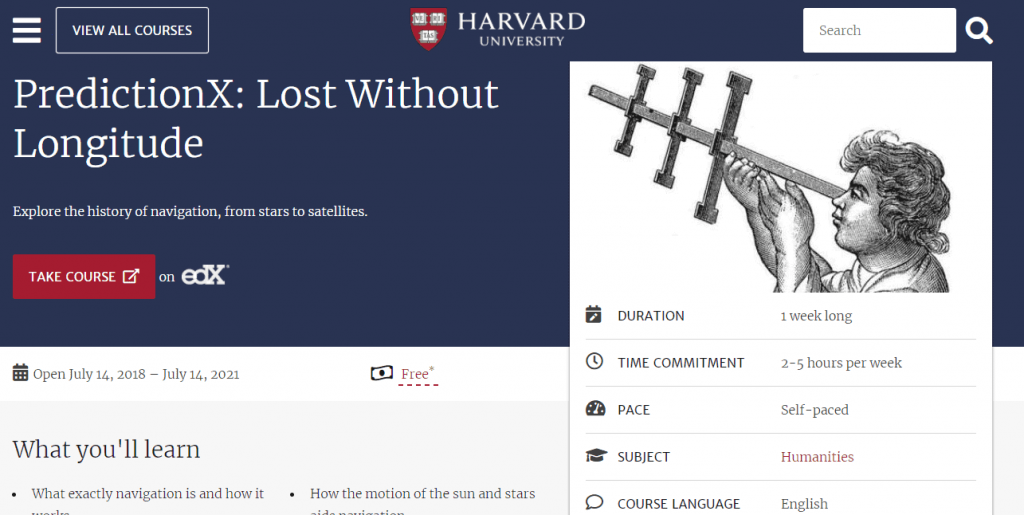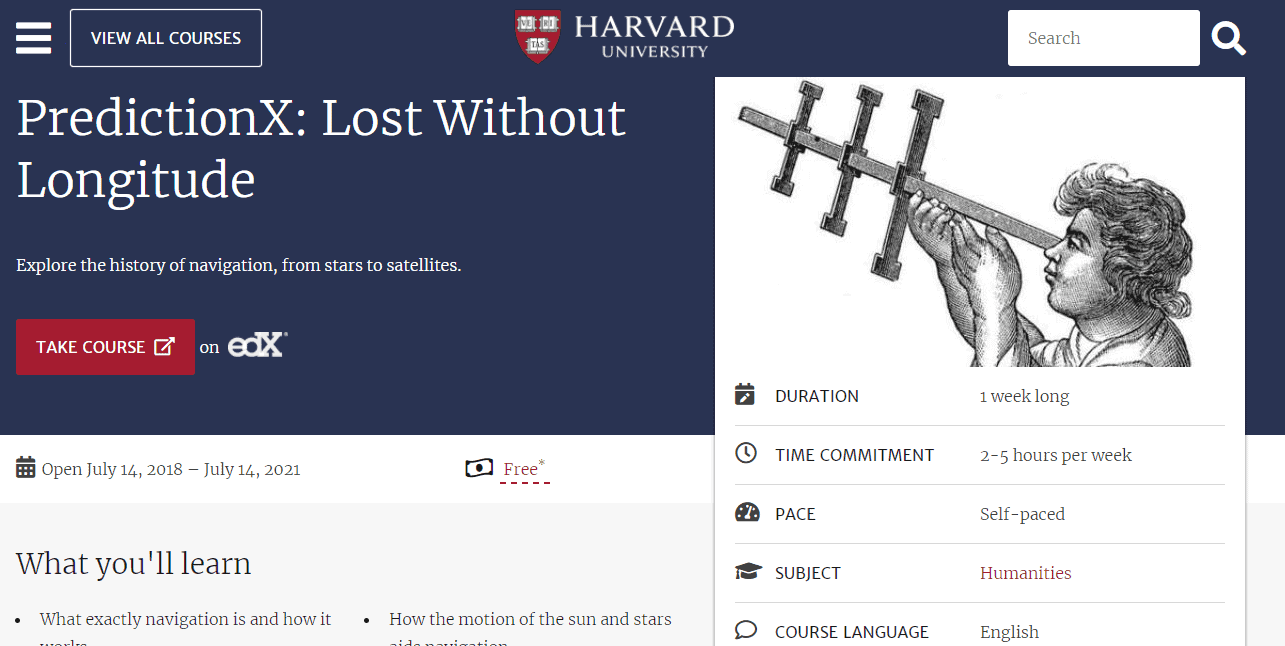 Learn everything about navigation and its functioning. It is a good choice for Humanities subjects as you learn about the position, direction, speed, various navigational tools, and even the use of stars, moon, sun, and other navigational aids. The course takes you on a trip to history for comprehensive learning.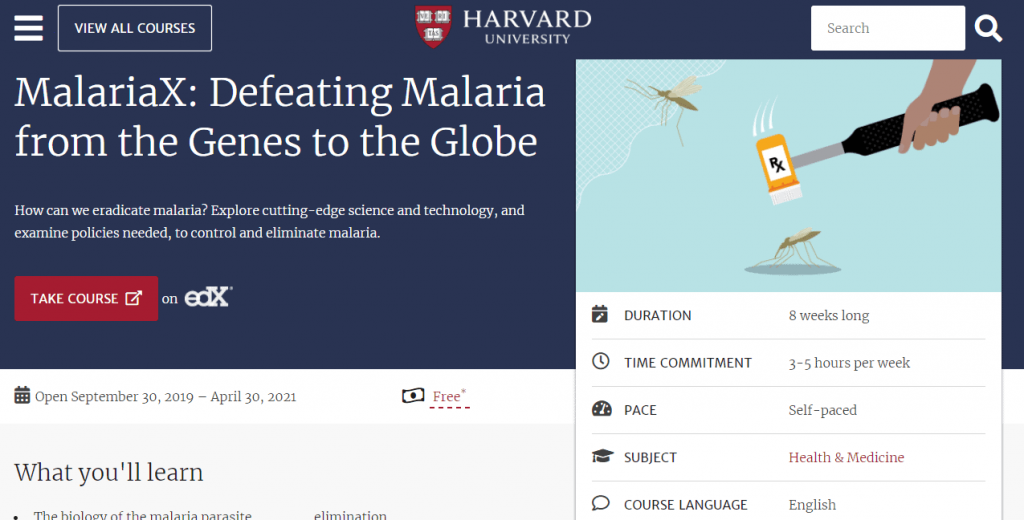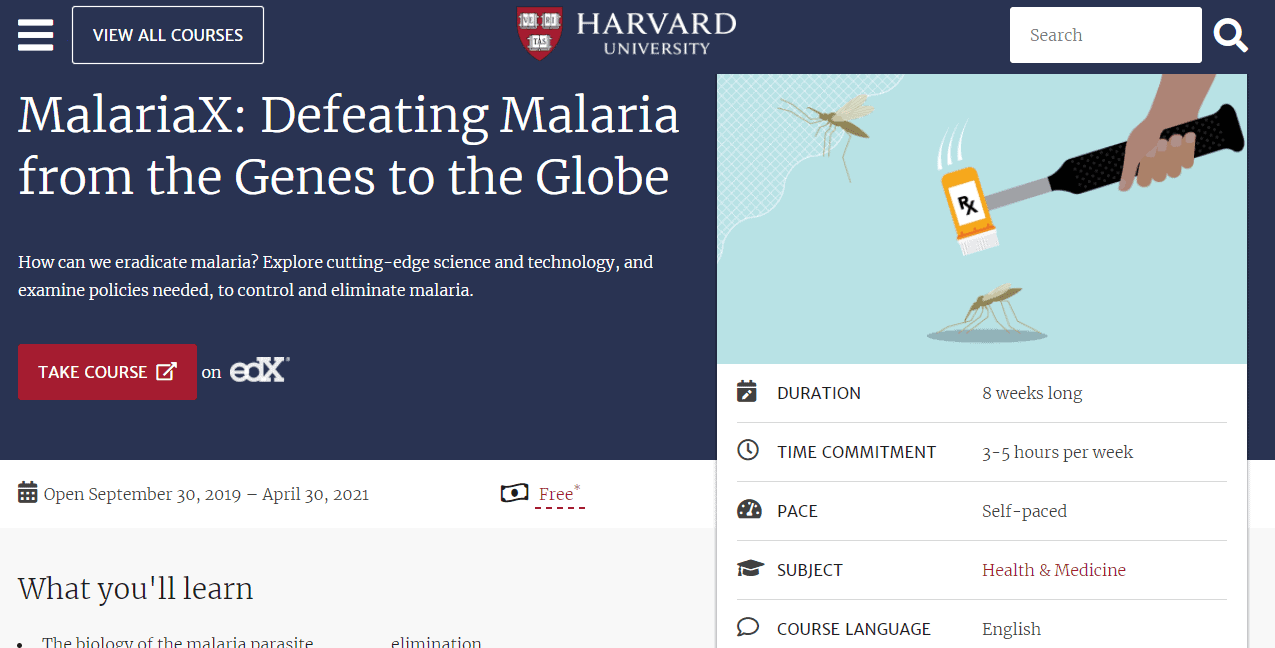 Malaria has been one of the primary focuses in the health and medicine sector. For the students of the subject, this course highlights all the possibilities of eliminating Malaria. Social, political, economic, and historical contexts provide a clear understanding. Furthermore, students will learn about malaria in-depth.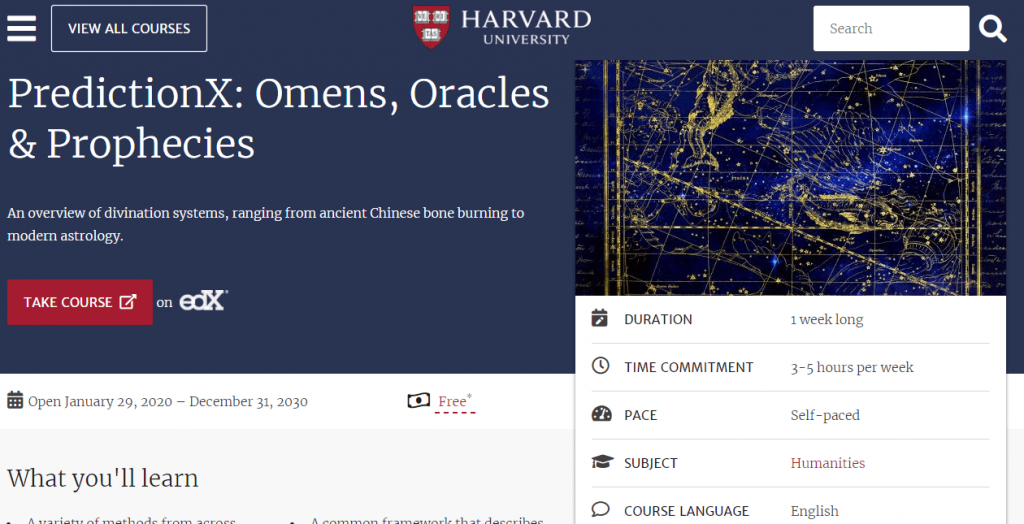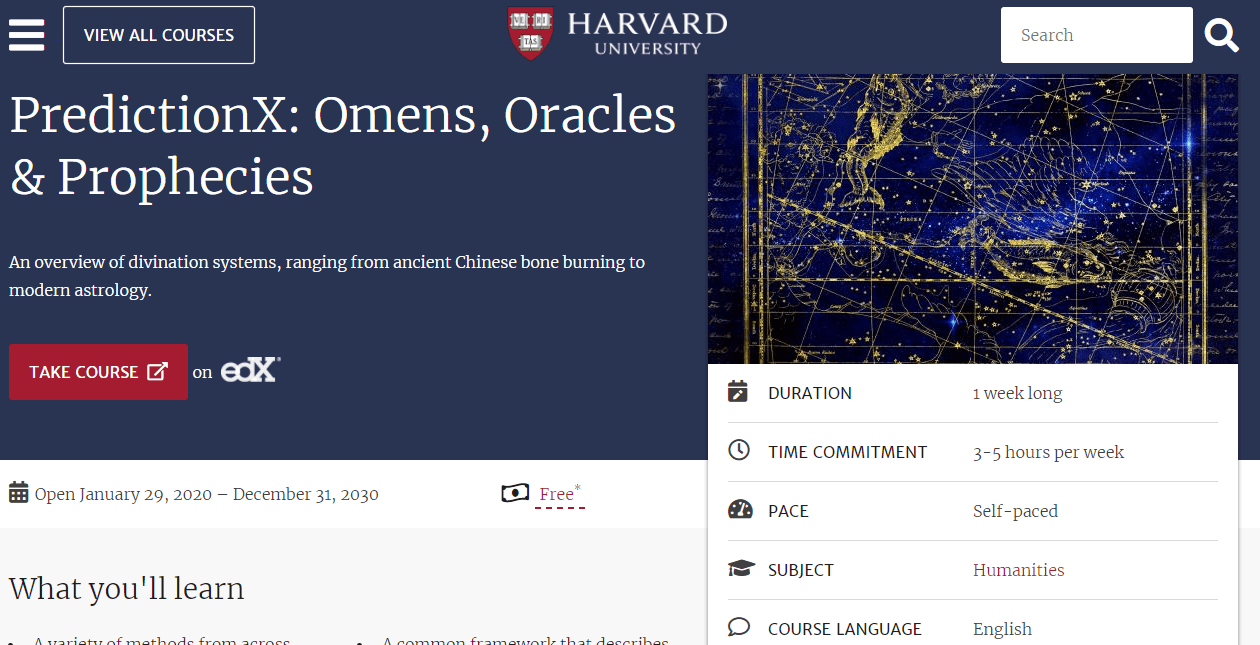 If divination, predictions, and similar practices fascinate you, then PredictionX will be a great topic to cover and learn about. It showcases the historical significance and explores various cultural practices for predicting the future and making prophecies, among other similar practices. Furthermore, the relevance to science also gets some light.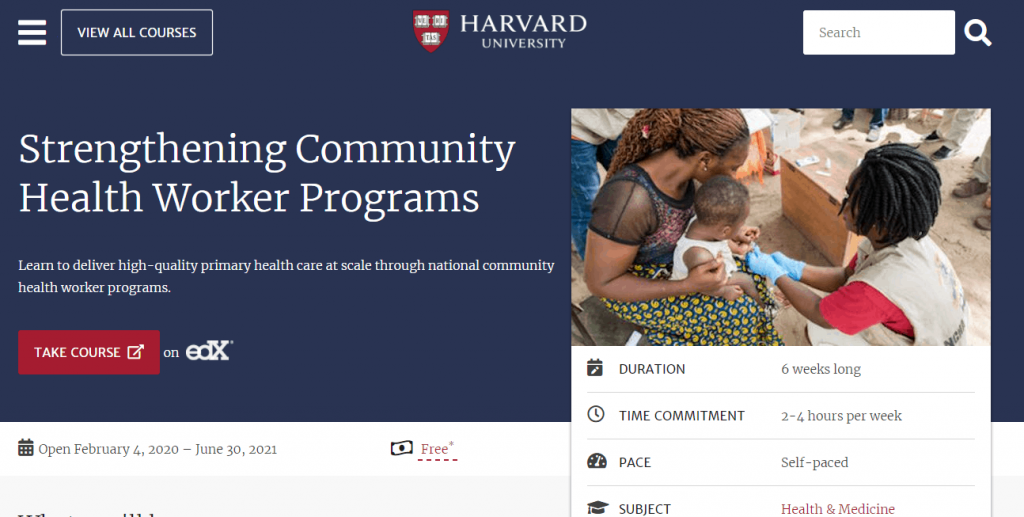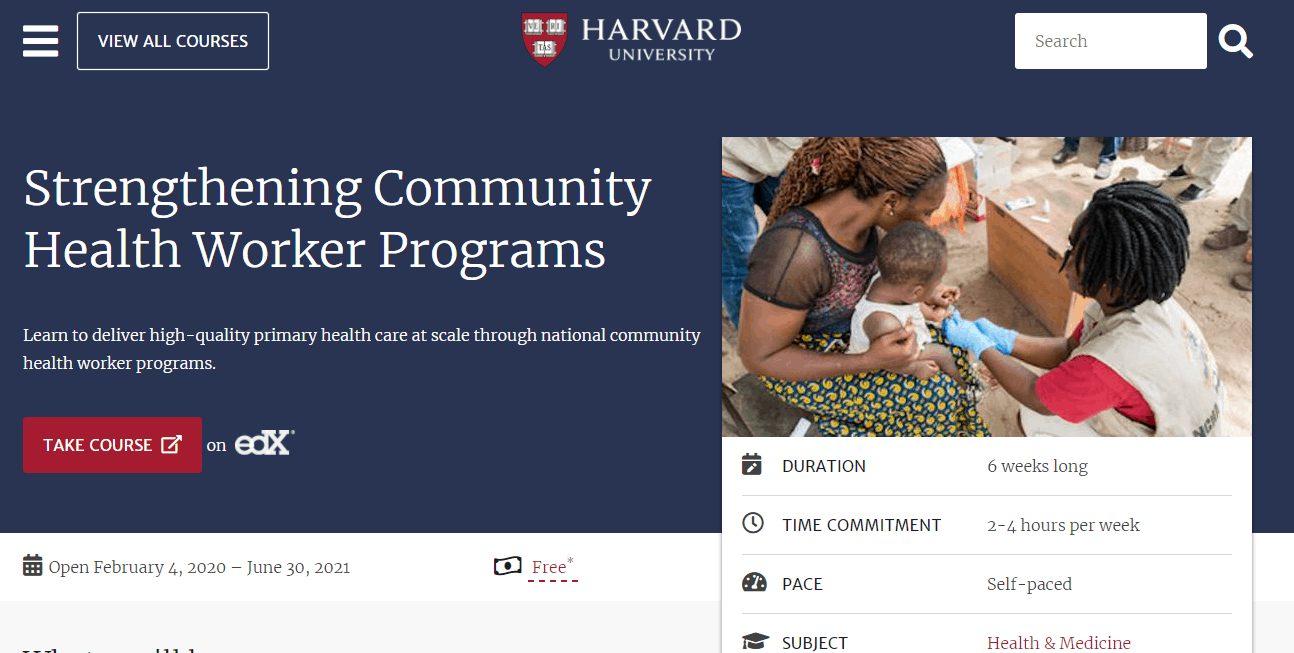 The Post-pandemic era is going to be critical for the health and wellness sector across the globe. The course explores the potential of community healthcare workers. It showcases various strategies and methods to ensure optimum efficiency and proper results for long-term sustenance. It is a great option for anyone seeking to build a healthcare organization.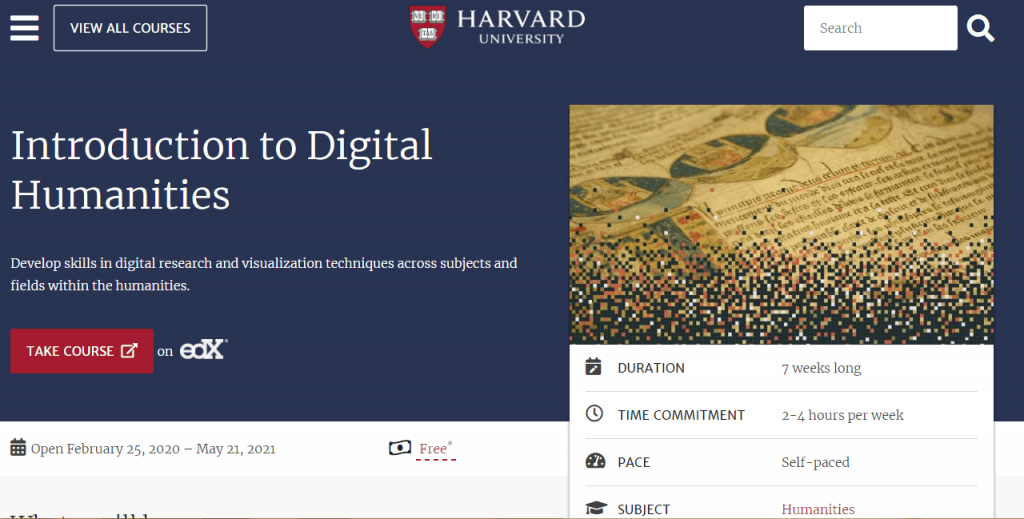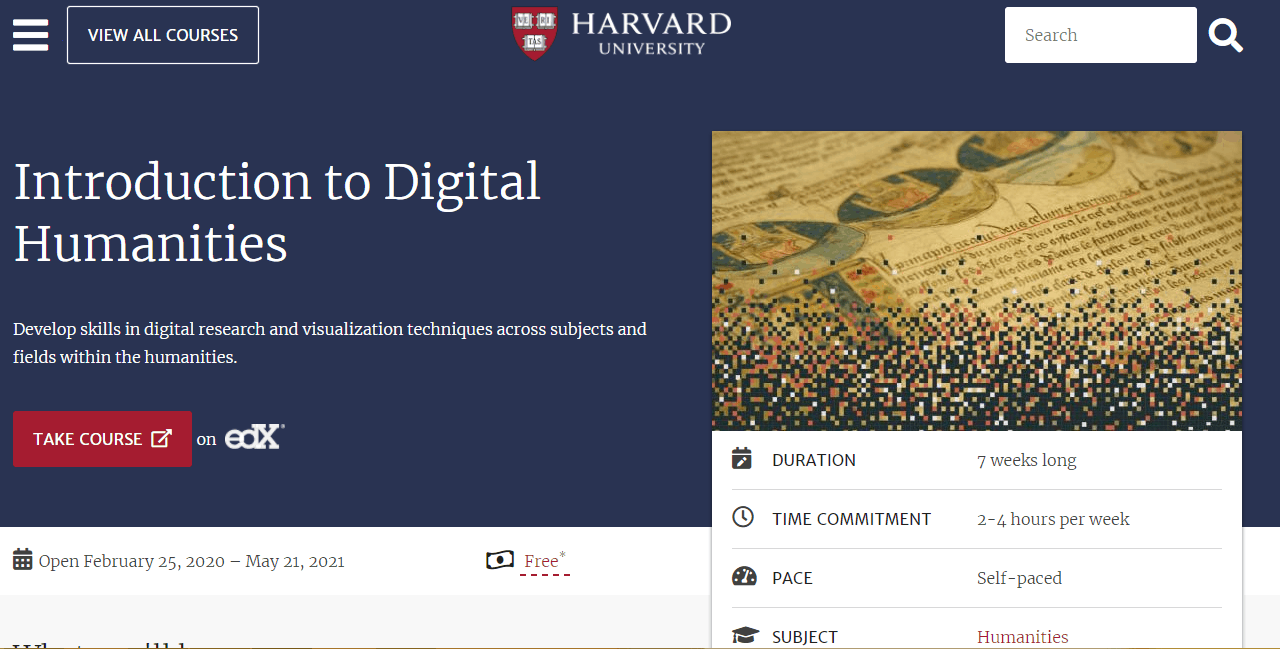 A course that explores the correlation of humanities with digital science. You will learn about digital humanities, its various tools, and how to create, gather and organize data. Overall, it is about learning data analytics for humanities.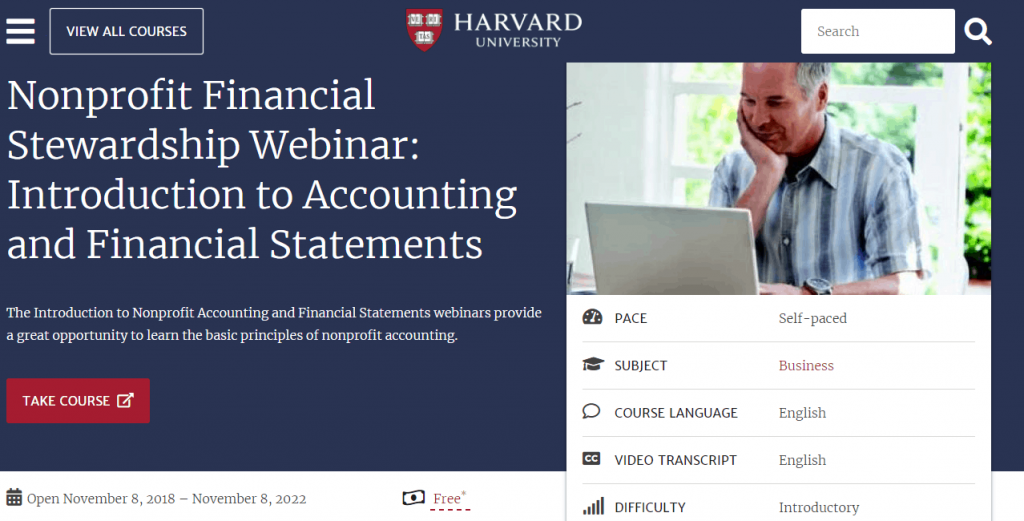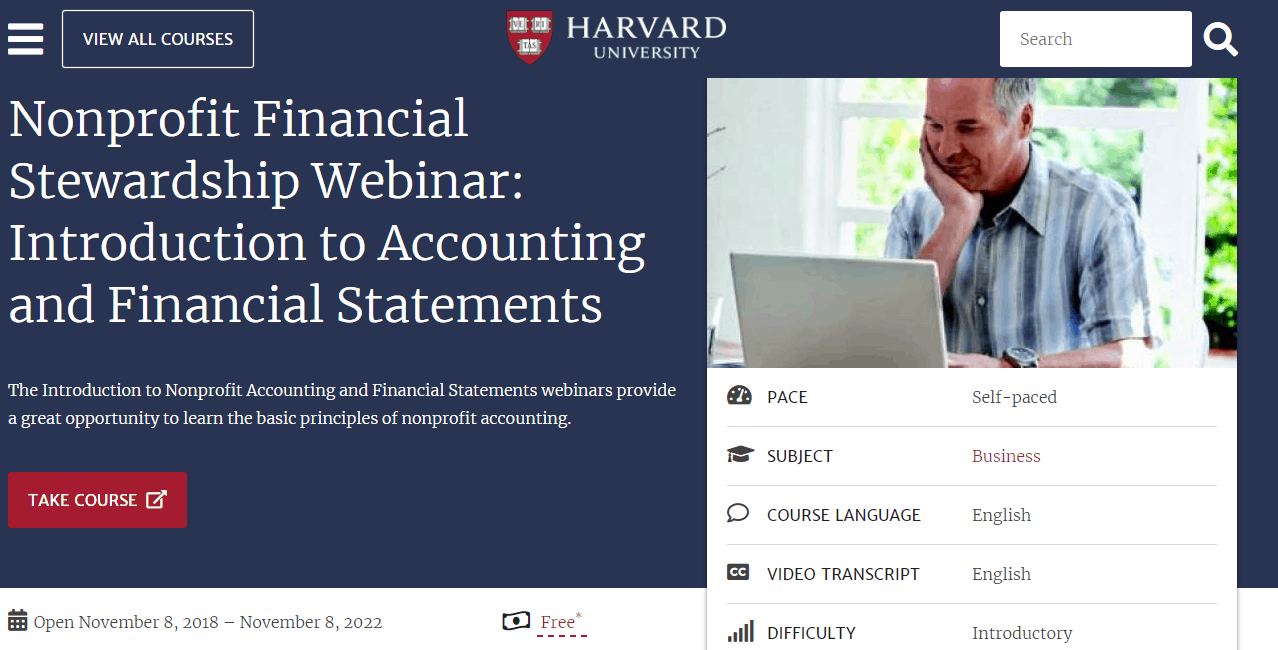 A fantastic source for business studies and financial subjects. The course introduces non-profit accounting and financial statements. You learn about various concepts regarding it. Thus, you can become a well-versed professional in the financial sector for many non-profit organizations worldwide.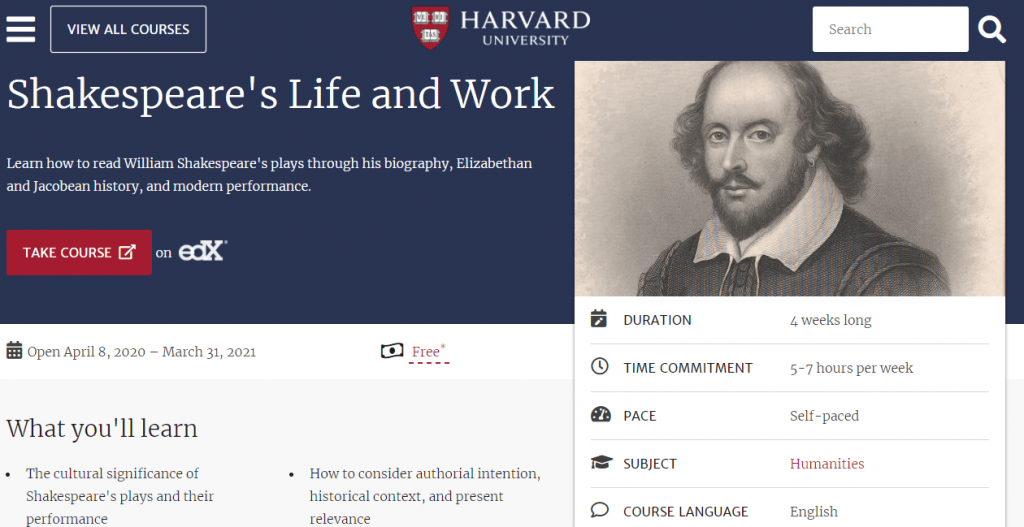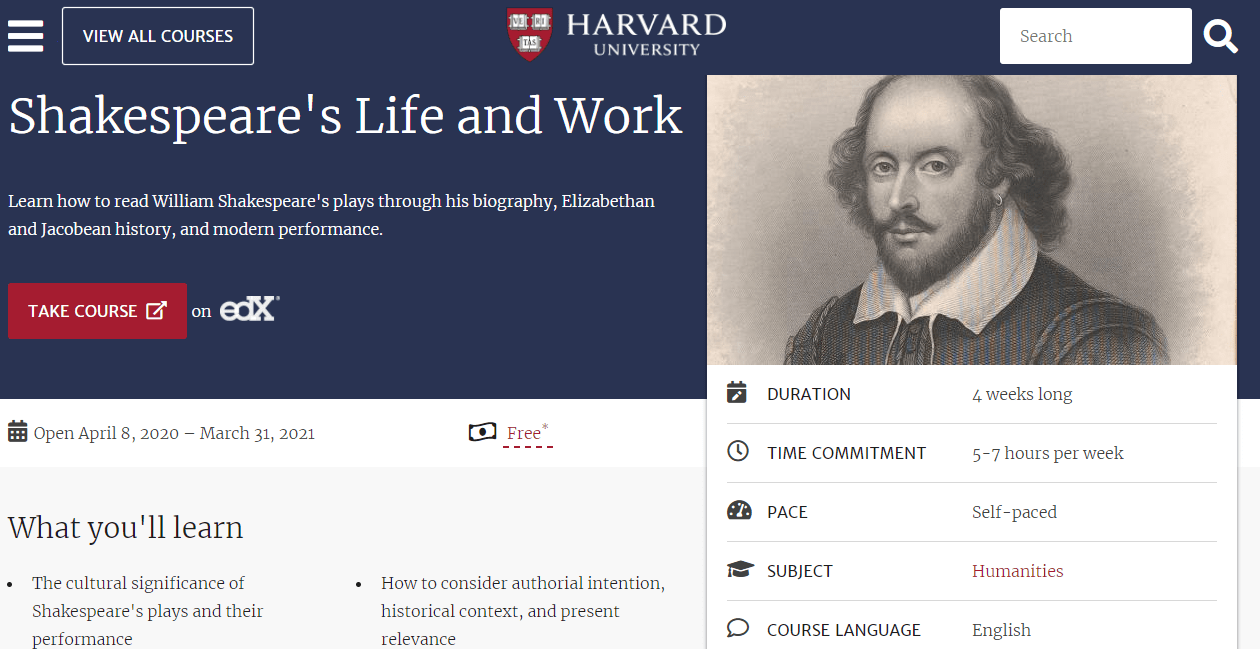 The course is for literature lovers and those who admire great writings and play. It highlights the significance of Shakespeare and the relevance of his plays. You will learn how to read them properly and understand how his plays were treated during his time. Overall, it is quite a compelling course.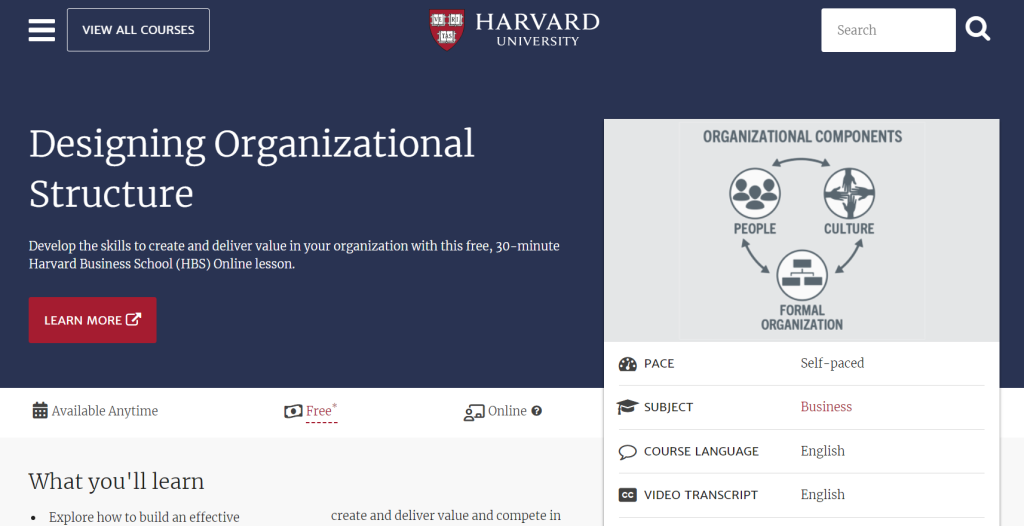 This course assists students in crafting an organizational structure that suits their business needs. This course is designed to help students a deep understanding of how different aspects of an organization interact and affect each other to maximize efficiency, effectiveness, and productivity.
Are Online Courses at Harvard Worth It?
Online courses at Harvard are worth it. They offer excellent quality education with flexible schedules and convenient access to course materials. 
Harvard's online courses are taught by professors who are experts and leaders in their respective fields. They provide the same curriculum and academic rigor as their on-campus courses. 
Moreover, online learners can interact with Harvard faculty members, advisors, and classmates worldwide. Online courses at Harvard are also more affordable than traditional on-campus programs, making them an accessible option for those who cannot travel to campus or want to balance their education with other responsibilities. 
Taking an online course at Harvard is a great way to advance your career, gain knowledge, and connect with a network of brilliant minds from a top-ranked institution.
Conclusion:
That covers a wide range of free online courses available from Harvard University. We covered various online courses, including computer science, education, healthcare, data, history, self-help, and various unique subjects. These courses will assist you in accumulating essential skills and knowledge. Of course, while these are free online courses, you must pay for them accordingly if you need a verified certificate.
Either way, these are all fantastic for you to keep learning and growing over time. Some of them are short-termed, while others might extend for weeks.
Frequently Asked Questions:
Where Can You Get These Online Courses For Harvard University?
The courses are available on two different websites. You can visit the official Harvard website here. It covers the most relevant topics and the latest courses. Alternatively, Harvard has been a partner of the EdX program, known as HarvardX. You can find it here.
Are These Courses Completely Free?
It depends on the course that you want to learn. Most of them are free to learn or browse online. However, you might have to pay some money to get the official certification or explore extra content. So, make sure to conduct your research. Despite that, being free is always a good idea if you aim to gain knowledge from the very best.
Can You Take These Courses Anytime?
Once again, it would depend on the course. Some of them have a fixed schedule and timing for classes. After all, you may even go online and attend these classes. Alternatively, you will have some courses to take as you wish. These are shorter courses, and you can complete them at your pace. It would depend on the e-learning module you choose.
What Is A Verified Certificate In Harvard Online Courses?
Upon completing the course, you'd have to get a verified certificate if you want proof of your learning. However, it will cost a hefty sum of money. You will get charged, but it could positively impact your resume, and you can use it almost anywhere once you get the proof of qualification. It is worth the while.