Confused between Grammarly free vs Premium? I've compared the Grammarly free version to its premium version to help you decide which one is right for you.
If you're a school student or work a job, you are probably familiar with Grammarly. Be it college papers or a professional email, Grammarly can help you write the perfect text. It is an essential tool for anyone who writes on a regular basis.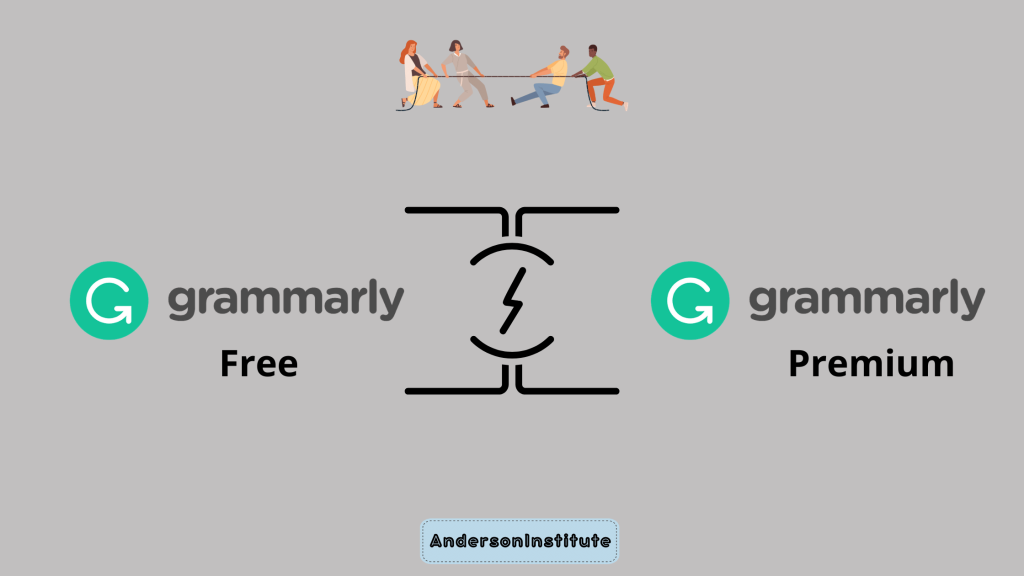 There are two versions of Grammarly- one is free while the other is paid. The free version offers various features but lacks many of them, which you get in the paid version. There are key differences between the two versions.
Before you decide which option is the best for you, it is essential to understand the differences in features. This article will cover a detailed comparison between Grammarly free and premium so you can make an informed choice.
Let's get started.
Grammarly: In a Nutshell
Grammarly is an online tool that analyzes a text and identifies spelling and grammar mistakes. It detects basic and advanced errors, such as alliteration, run-on sentences, comma splices, fragments, and much more. Moreover, it also gives you a brief note on why your mistake was a mistake. Therefore, Grammarly not only fixes your text but also gives you little lessons.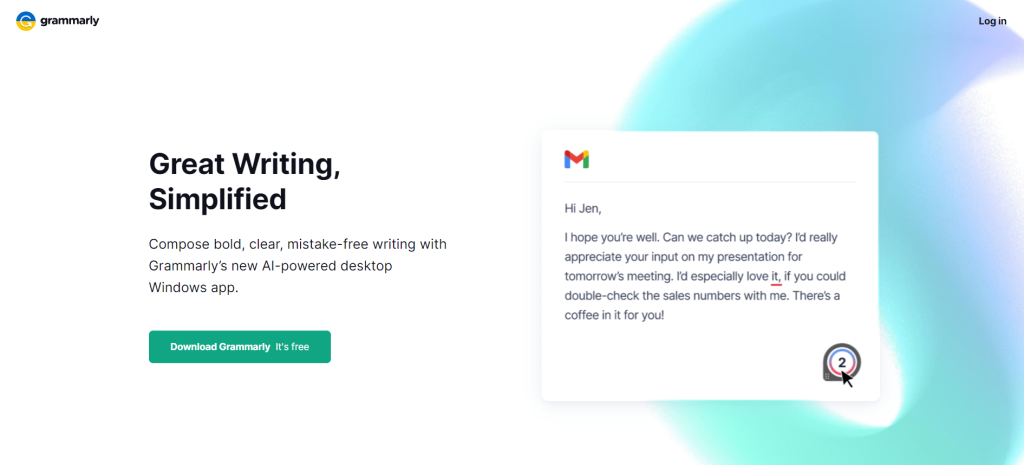 Grammarly also scans your text for plagiarism in addition to grammar and spell-check. If you have unintentionally written something similar to other websites, Grammarly will let you know. No matter the writing you do, be it professional, casual, or hobby writing, Grammarly can spruce it up.
Grammarly Free vs Premium: Key Features
A comparison article isn't complete without comparing the features. Let us look at the different features offered in the free and the premium version.
Grammarly Free Key Features:
Corrects spelling mistakes
Identifies grammar issues
Points out incorrect punctuation
Catch common errors in writing safeguards your credibility and saves you from giving the wrong impression
Tone detector helps your writing sound the way you want it to (friendly, casual, formal, etc.)
Tightens loose phrasing and provides conciseness
Grammarly Premium Key Features:
All the features are available in the free version.
Restructures lengthy sentences.
Helps better your delivery.
Purple and green underlines for delivery and engagement options.
Helps avoid repetitive patterns in your text.
Suggests more compelling words for dull vocabulary.
Fluency suggestions.
Formatting suggestions.
Plagiarism tool.
Grammarly Free vs Premium: What Does The Free Version Offer?
While the free versions of other tools are of poor quality and provide limited features, it is not the same for Grammarly. The free version of Grammarly is pretty great as it provides you with all the basic features to improve your writing.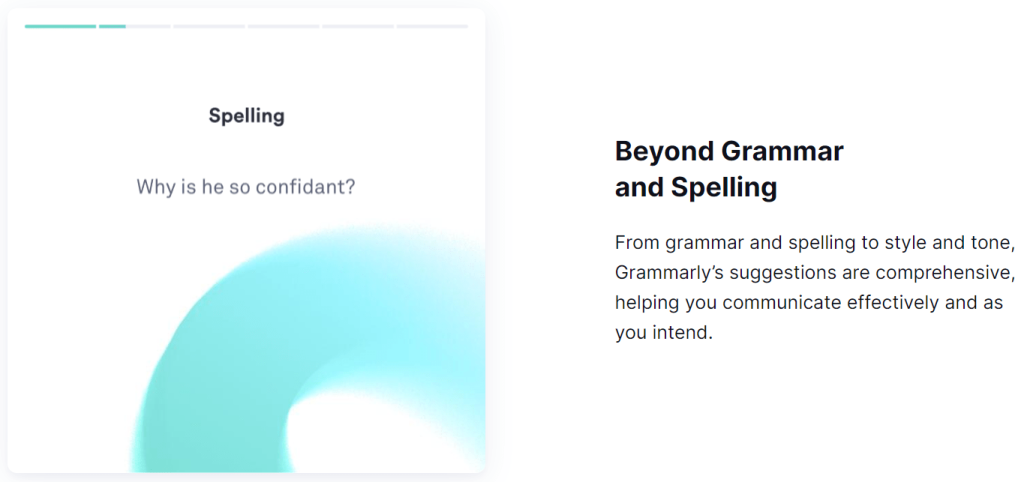 The spelling and grammar check features are way more powerful than other platforms. When the tool identifies a mistake, it underlines it with red so that you can detect it easily. You can either progress through each issue by category with the options given on the right or directly click on the underlines.
Grammarly Free vs Premium: What Does The Premium Version Offer?
If you liked the free version of Grammarly, you are going to love the premium features. Grammarly premium is a whole arsenal of features designed to provide you with the most error-free texts. While the free version only focuses on grammar and spelling, the premium ensures the delivery, tone, and engagement level of your text.

The Premium version understands the content you aim to write and helps you go in that direction. For example, it enables you to avoid informal language when writing formal texts. There is a feature where you can specify the type of content you're writing, and Grammarly customizes its suggestions accordingly.
Don't understand the scope of the rules for your text? Grammarly Premium can help with that as well. You can choose from Academic, Business, Casual, and other domains, and Grammarly will automatically understand the kind of tone you're aiming for.
Each text is different. Some you write to inform, others you write to tell a story. You cannot use the same tone and language in all kinds of text, can you? Well, you won't have to worry about Grammarly. Grammarly offers an intent feature that lets you pick your intention. This helps you express your intent clearly.
Grammarly does not only have features of its own, but it lets you create a set of rules specific to your text. This helps make your text unique.
Is Grammarly Premium Easy To Use?
The Grammarly interface is designed to make it easy for everyone to navigate through it. Whether you're tech-savvy or not, you can quickly get accustomed to Grammarly within one use.
To check your text for errors, all you need to do is copy and paste it into Grammarly. Within seconds, Grammarly detects various mistakes and neatly categorizes them. You can view them on the right side of your screen labeled as "Correctness," "Clarity," "Delivery," and "Style Guide."
In the same section, you can find the option to set your goals for the text and view your overall score. The plagiarism checker is right at the bottom of the same section, which compares your text with over a billion web pages.
Correcting with Grammarly does not require much effort than a few clicks on your mouse. It is efficient and easy to use.
Grammarly Free vs Premium: Should You Upgrade To The Premium?
Whether you should upgrade to the premium version is more of a personal choice. Everybody has different levels of requirements. It depends on why you are writing, how frequently you write, and your budget.
If you're a professional who wants to speed up the work and save money by avoiding editors, Grammarly can be a lifesaver. Not only does it help omit most of the mistakes, but it also helps you learn where and why you went wrong. Therefore, in a way, it enables you to improve your grammar instead of simply helping you cheat your way through.
Additionally, the premium version has a plagiarism checker, which is vital for writing college papers or SEO content. Sometimes plagiarism can make or break your case, so upgrading to a premium can help you dodge such problems.
Grammarly Premium features are good enough to call them another set of eyes for your writing. It analyzes every corner of your text and makes sure that you reach your writing goals as much as possible. Even though it is yet to replace a human, it is the only tool to have come the closest.
Grammarly Free vs Premium: Pricing
Note: Check out our Grammarly Student Discount to save some extra chunks on Grammarly.
Grammarly offers three plans- free, premium, and business. As is obvious, the first plan is absolutely free of cost, and you can take advantage of it for as long as you like without paying a single dollar. However, its features are limited.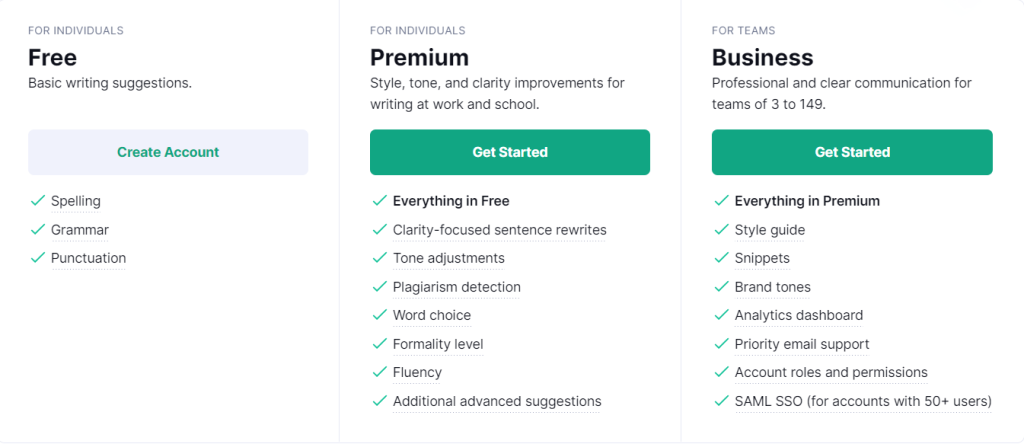 If you wish to upgrade to a more advanced tool, Grammarly premium is a good option. Here are the plans offered under Grammarly Premium.
Monthly- $30/month
Quarterly- $60/3 months
Annually- $144/year (billed as one payment)
If you require more than one Grammarly Premium account for your team or business, you can opt for Grammarly Business plans. It is designed to ensure communication and polished writing between various members of a team of employees working together in a company.
Grammarly for businesses is priced at $12.50 per month per member. As you can see, the price is heavily discounted compared to the other plans. Therefore, it is a better option for those people who need more than one account.
Advantage Of Selecting Grammarly Premium:
Throughout this post, you have got a detailed comparison between Grammarly Free and Premium. Here we have listed the advantage of Grammarly Premium.
You can get expert writing help.
You can find the tone of your content.
You can check plagiarism within a second.
You will get generic specific suggestions.
Learn and implement new vocabulary.
You can get a performance analysis report.
Enhance and improve your writing skill with professionalism.
So, these are the advantage of selecting its premium version over the free version. 
Grammarly Free vs Premium: Pros & Cons
Here we have given some pros & cons of both Grammarly free vs premium.
Grammarly Free Pros:
Improves fluency and readability
No glitching or lagging
Best results with suggestions
Easy and accessible to navigate
Grammarly Free Cons:
Offers only basic suggestions
No style enhancement
Grammarly Premium Pros:
Detect Wordiness
Incredible tone detection
Detect inconsistently style
Offers advanced word suggestions
Robust plagiarism checker
Grammarly Premium Cons:
Sometimes repetitive suggestions for the certain words
Grammarly Free vs Premium: Final Thoughts!
So, do we recommend Grammarly? Definitely. It is one of the best tools to help you with basic and advanced grammatical mistakes and much more.
The free version does not have a lot of features but can catch basic mistakes. On the other hand, the premium version has everything you can think of.
The free version may suit people who only need to check basic mistakes. You can also use it as an additional tool if you're already using another paid service.
The paid version is a must for professionals who write SEO content, academic publications, content publishers, etc.
Related Read:
Grammarly Free vs. Premium: FAQs
Is Grammarly Premium a good option for professional writers?
Grammarly Premium features can help you identify many common and uncommon mistakes, reducing the need for a human proofreader. By comparing the tool's price with the money you spend on professional editors, you can understand whether it is worth it. 
Does Grammarly give you a free trial on its premium subscription?
Unfortunately, Grammarly does not offer any free trials for now. However, you can enjoy their 7-day return policy if you are skeptical about the purchase. Even though you cannot try the tool for free, you will get seven days' time to claim your money back if you want to discontinue using it. 
Is Grammarly Premium worth it for daily bloggers?
Grammarly Premium is one of the best tools for people who upload daily blogs on their websites. People are more drawn to texts that are neat and free of grammar and spelling mistakes. Therefore, Grammarly can help you improve your blog and attract more audiences. 
How accurate is Grammarly Premium's punctuation feature?
Grammarly Premium's punctuation features are highly accurate. From Oxford commas to quotation marks, Grammarly can polish your writing in every way. However, make sure you're using the right version for your country of audience.