In today's world, where writing has become a significant part of our lives, having a virtual writing assistant is no less than a blessing. Grammarly and Whitesmoke are two popular grammar checkers widely used by writers worldwide.
They offer a range of features, from grammar and spelling checks to style suggestions and plagiarism checks. While both tools claim to enhance the quality of your content, a few differences set them apart.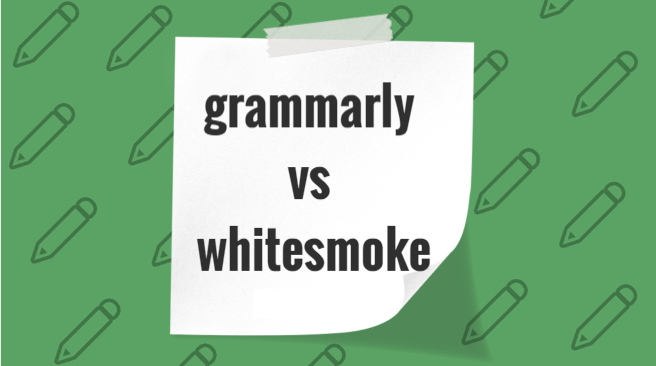 In this article, we'll compare both tools' features, pros, and cons to help you choose the best fit for your writing needs.
Grammarly vs Whitesmoke: Overview
Grammarly and WhiteSmoke are two unique grammar checkers. So let's look at them separately before understanding the subtle differences. 
1. Grammarly Overview:
Grammarly is one of the most significant assets for students and bloggers worldwide. It is up to date with the latest internet trends. The simple user interface makes it easy for anyone to understand and use. The tool comes with many different extensions and web versions. It integrates right with your existing writing software.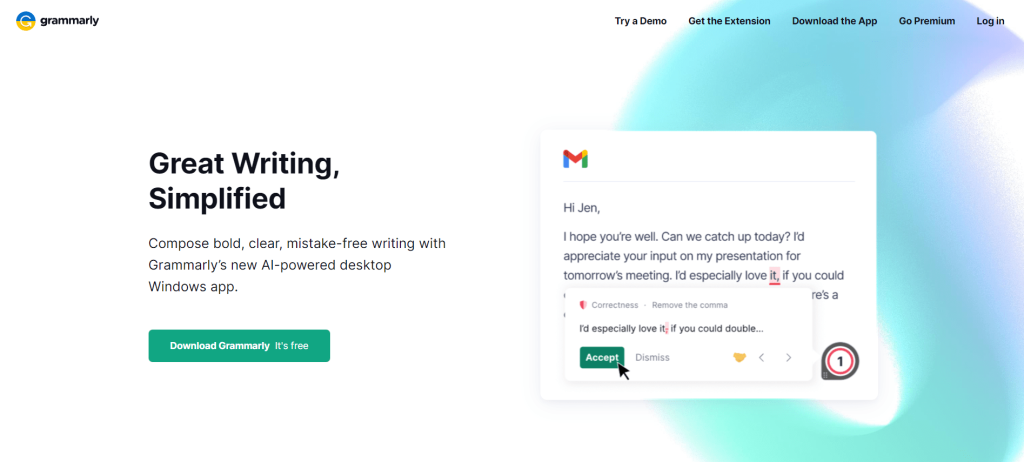 The online services work with google chrome, MS Office, Gmail, and your social media. It is perfect for both casual and professional use. You can start creating error-free writeups supported by the artificial intelligence-assisted checks offered by Grammarly.
Over 20 million people use their services and are satisfied with the results. It offers a freemium service along with a paid subscription. The free version is a stripped-down version of the grammar checkers. 
2. WhiteSmoke Overview:
WhiteSmoke is one of the more high-end grammar checkers. It is a service that is suitable for book authors. People who are working on a long-term writing project will find it to be useful. The tool is the perfect help for someone picking up English as a new language.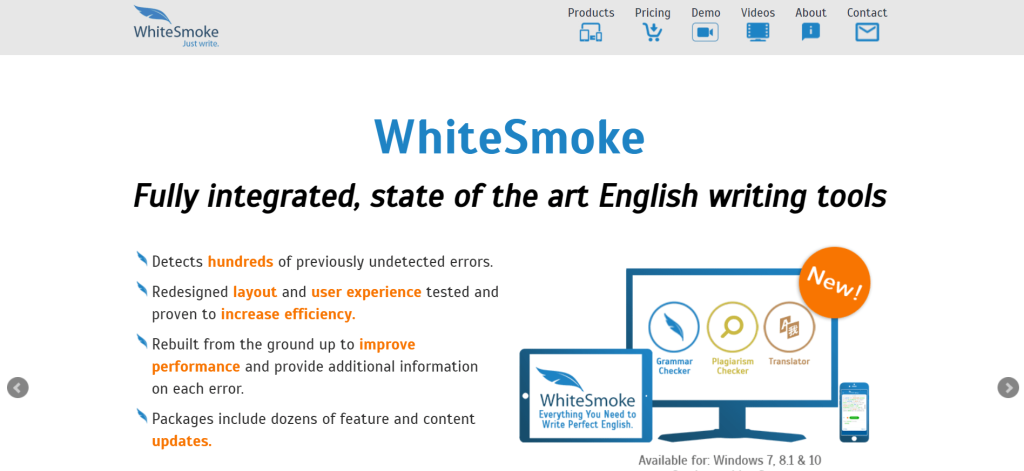 The proofreading, checking, and editing software has other unique features:
It is a combo pack for all of your language-based needs.
WhiteSmoke doesn't offer its users a free version subscription.
Their services work flawlessly, no matter what device you use.
It is quite a good competitor for Grammarly and stands out in certain areas.
It is available as a browser extension, web editor, and desktop app. 
Grammarly vs Whitesmoke: Features
In this part of the article, we will compare the uses. Both the grammar checkers are lovely with their software. So let's see which one can be more resourceful for users. 
Uses of Grammarly
Grammarly has a lot of premium services to offer its users, and here are some of them. 
The web editor offered by Grammarly is quite convenient to use. It is as simple as copy-pasting content on the online site. It is accessible from any web browser and doesn't require anything fancy. Writing on this site is quite comfortable. The experience is quite comparable to the almost flawless google docs. Users can correct errors on the fly while typing on the Grammarly editor. It will help to improve your writing tremendously.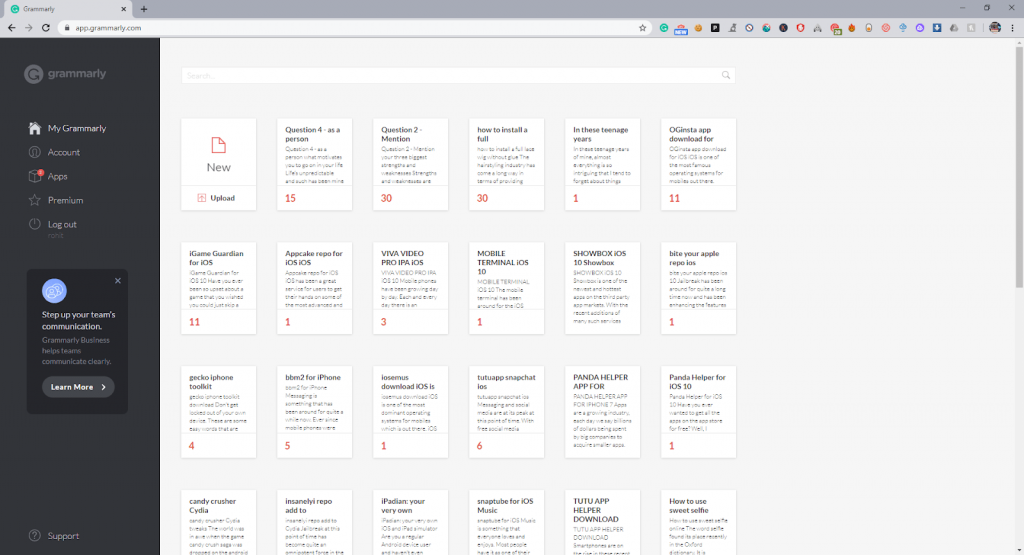 Grammarly offers users carefully perceived information from the writeups. You are provided with intelligent insights like characters, reading scores, reading time, and much more. All of the data can be utilized to know the quality of your writeups. In addition, there is an increased focus on readability for bloggers.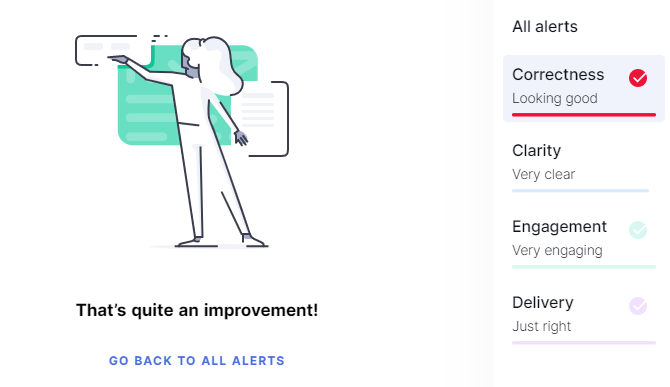 We all want to know how our documents will perform. The scoring system will help you understand where your flaws are while writing—Grammarly grades your materials on clarity, conciseness, correctness, engagement, and delivery.
Users can set predefined goals for their writeups. These can be useful for people who already know what kind of document they are processing. You have options to make your writeups sound extremely professional or casual. There are limitless customization possibilities here. Target your audience, set the tone, and convey your intent with this feature.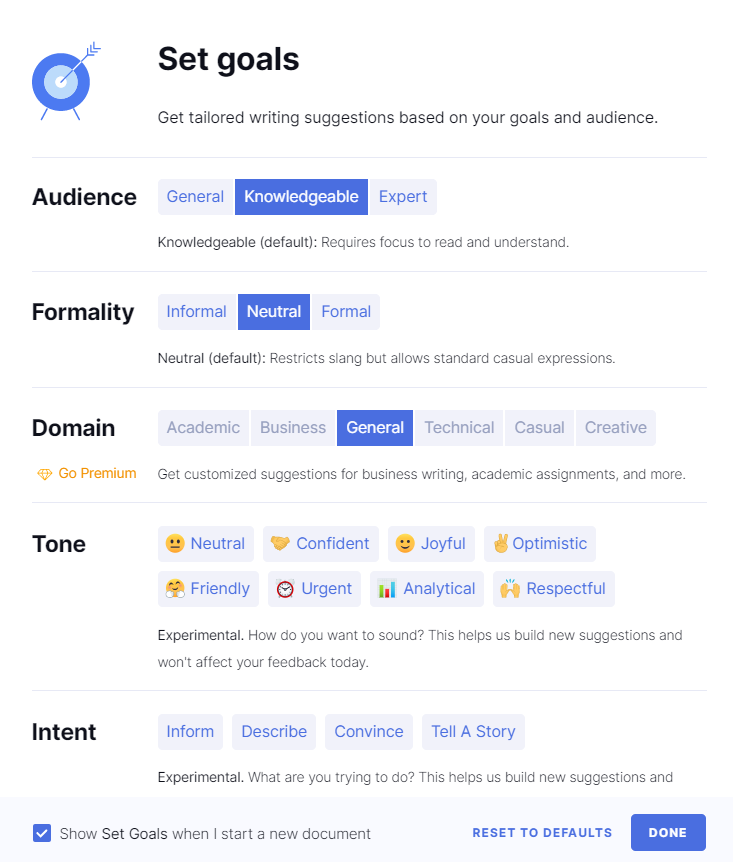 Grammarly is available on all major platforms. The web editor works everywhere, irrespective of the device's operating system. They also have an official Android and iOS app for smartphone users. The Chrome extension, google docs integration, and MS Office integration are just the cherry on top.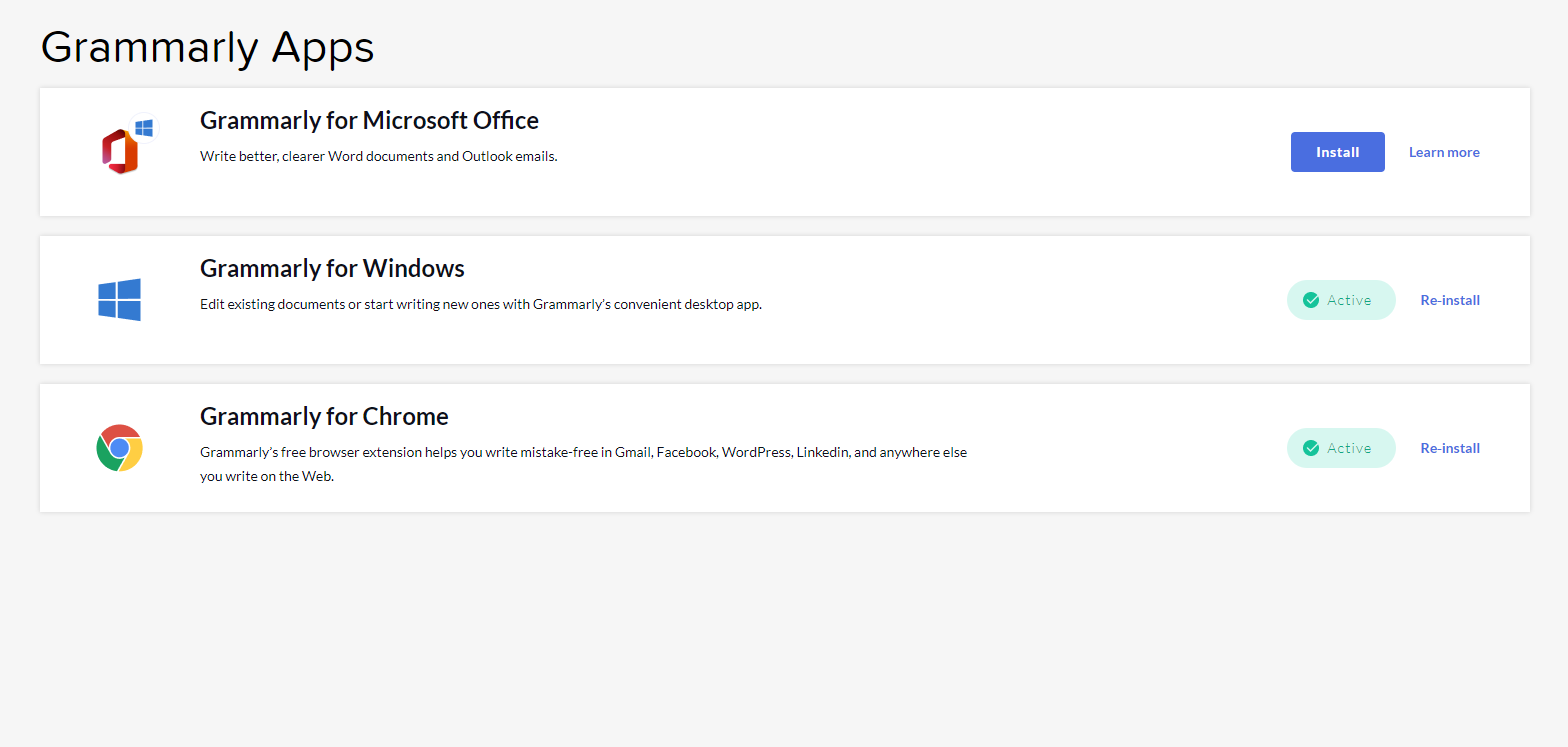 Plagiarism is the word that has scared bloggers and students alike. Teachers are obsessed with original assignments, and research papers must be 100% of your content. Bloggers need to be able to get SEO-related work done with plagiarised content. It is a gift in disguise for many people.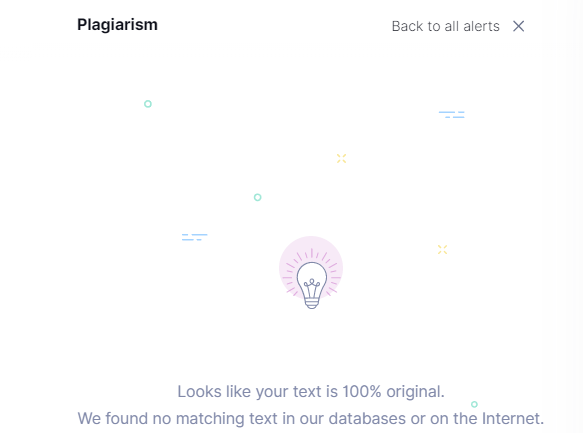 Grammarly offers a freemium version of its software to users. This tool has a few bottlenecks, but it works just as beautifully. People on a tight budget can correct significant flaws with their documents using this service. Instead, it adds an increased layer of customer relations to the mix with Grammarly. 
Grammarly has also recently announced a Windows-only desktop app for its users, opening up many new possibilities for people who are subscribed to the service. 
Uses of Whitesmoke
WhiteSmoke comes in two unique versions, but the features are strikingly similar. Here is what you can get done with the online tool. 
Unlike Grammarly, Whitesmoke comes with a desktop client. It is software that can be downloaded on Windows and macOS devices. The tool is covered under the premium subscription of their services. Users can utilize it for editing content seamlessly. It only takes up a little space on your computer. The tool will run smoothly in the background.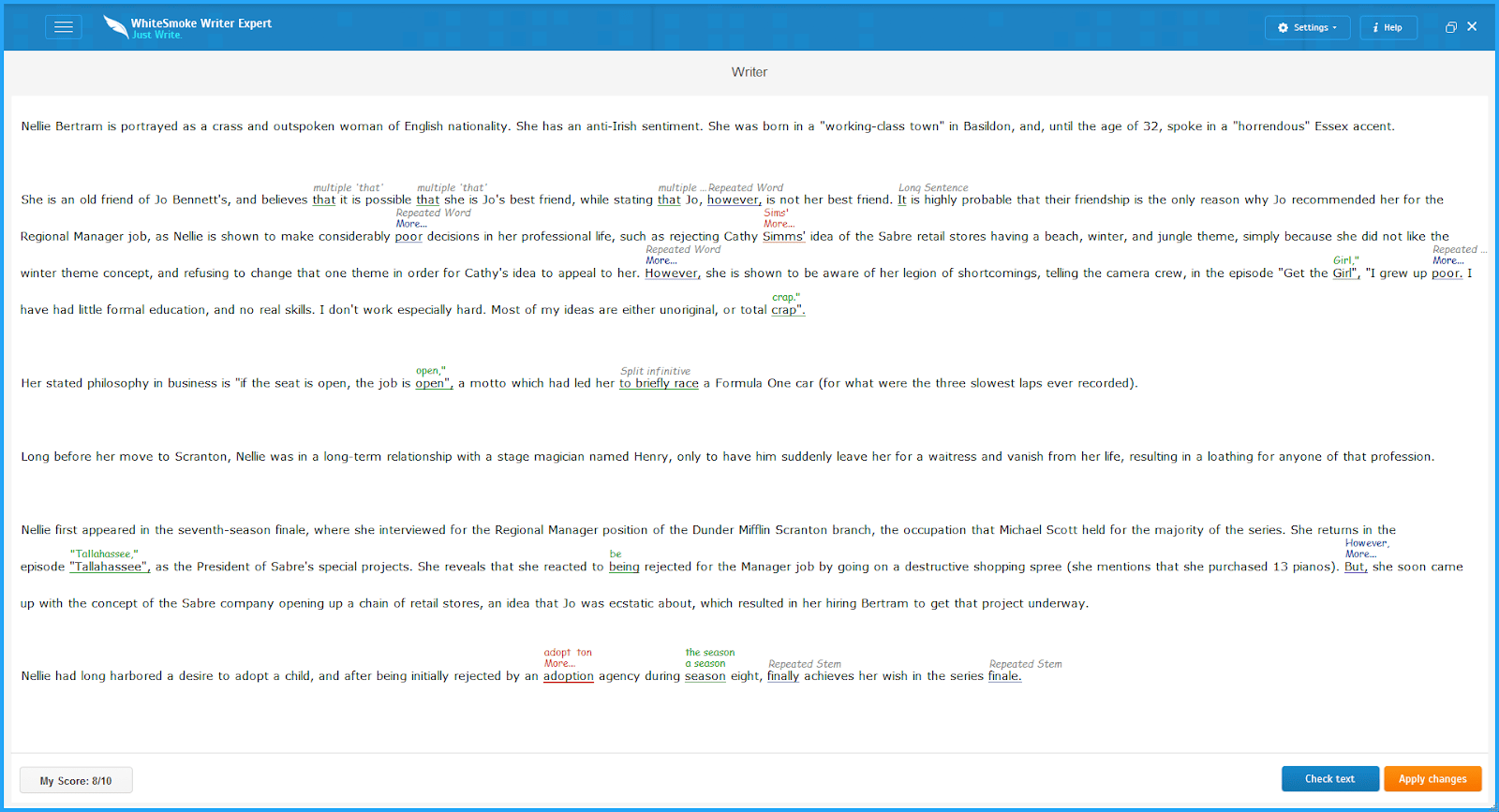 The Whitesmoke software offers a translation feature to its users. Now you can easily read texts from over 40 different languages. This feature requires access to the internet. It is perfect for people who want to convert large documents from different styles. The translation feature can be more accurate than Google's free-to-use services.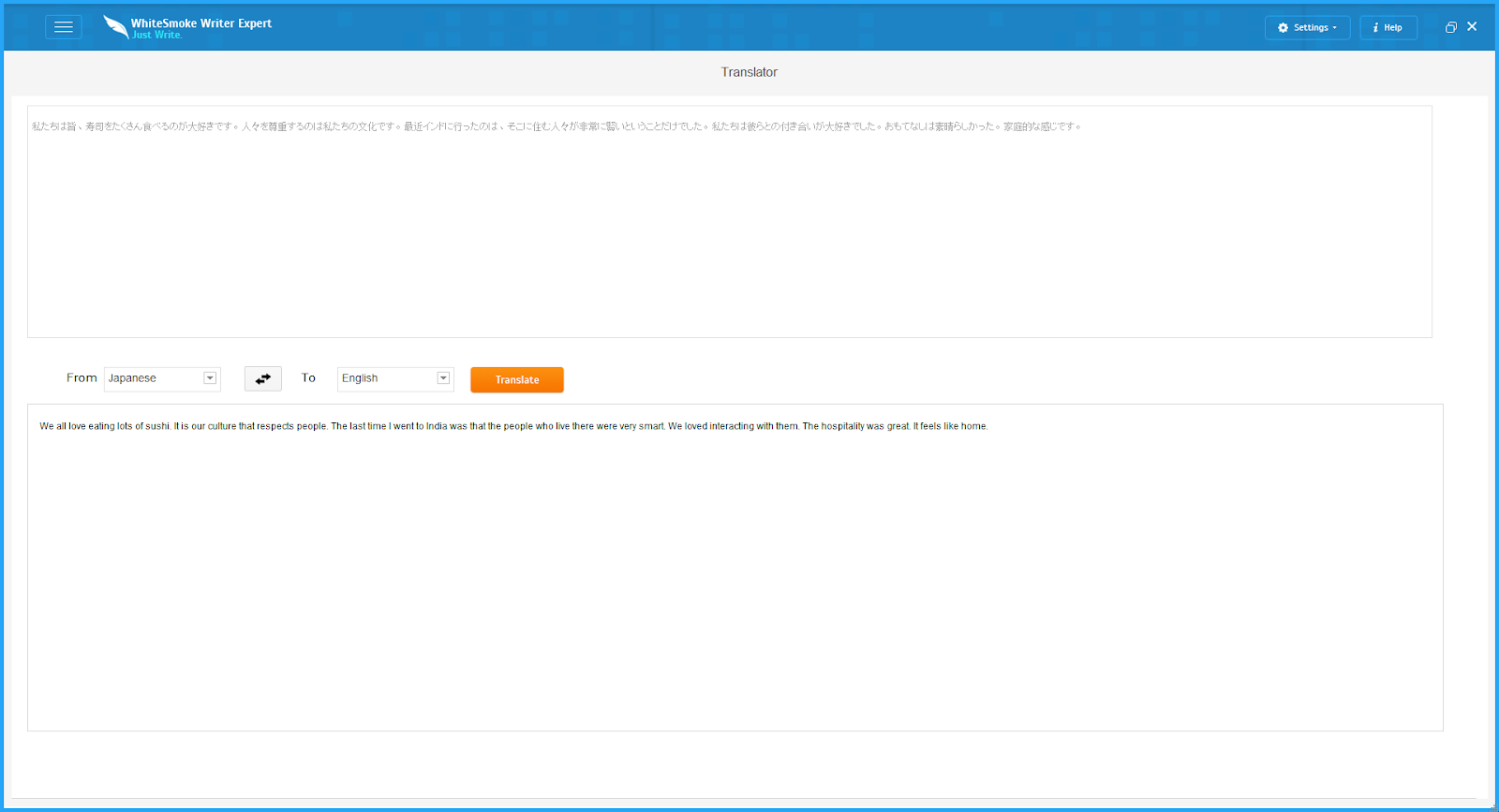 WhiteSmoke also comes with a viable web editor version of their software. It is flashy when it comes to actual use. The options for customization are quite similar to that of the old-school MS Office. Many writers love this vintage-looking editor. Don't be fooled by the look, however. The web editor is jam-packed with features.
WhiteSmoke comes with its unique plagiarism checker, which is inbuilt into the Desktop and web editor. It will match your texts with the internet directory. It is useful for professional writers, bloggers, and students. Book authors are going to love the feature. The credit system helps you gain traction in your texts. 
The activity report feature is useful for people who want to take note of their writeups. Now you can easily keep track of your readability and previous checks. It also provides you with an error summary. Competitive writers who want to better themselves will love this feature.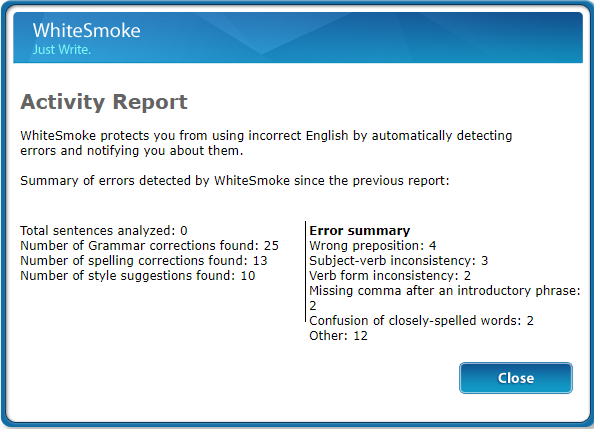 WhiteSmoke has a unique scoring feature, like Grammarly. It fits right in with the web editor and desktop app. You can check the write-up score at the bottom of your online write-ups.  
The online service provides users with various templates. These are beneficial for people who work in the business and professional sectors. In this service section, you will find letter templates and much more. The entire library is enormous, and you will spend much less time writing alone. 
The WhiteSmoke premium services also offer users complementary tutorials, which can be a lifesaver for many people. When you are new to any language, there is always a constant urge to improve. The professional writers for the online company will help you get better step-by-step. 
Grammarly vs Whitesmoke: Pricing
Grammarly and Whitesmoke have different offerings for customers. Here are the plans from the official sites. We have also added the link to make your online purchase convenient. 
Grammarly Pricing Plan:
Note: Want to use Grammarly for free, then check out our Grammarly Premium Free Trial here. 
Grammarly offers a very low pricing plan for its users. So let's have a look. 

Free Plan: This plan is free of cost, which means $0, with some basic features like a spelling checker, grammar checker, and punctuation checker. 
Premium Plan: This plan will charge you $12 per month with robust features like word choice, tone adjustment, writing clear focus, formality level, and fluency. 
Business Plan: This plan will charge you $15 monthly per member with advanced features like a snippet, analytics dashboard, SAML SSO, and priority email support. 
WhiteSmoke Pricing Plan: 
Note: Want to use WhiteSmoke for free, then check out our WhiteSmoke Free Trial here. 
WhiteSmoke offers a very affordable pricing plan to its subscribers. So let's get inside into it.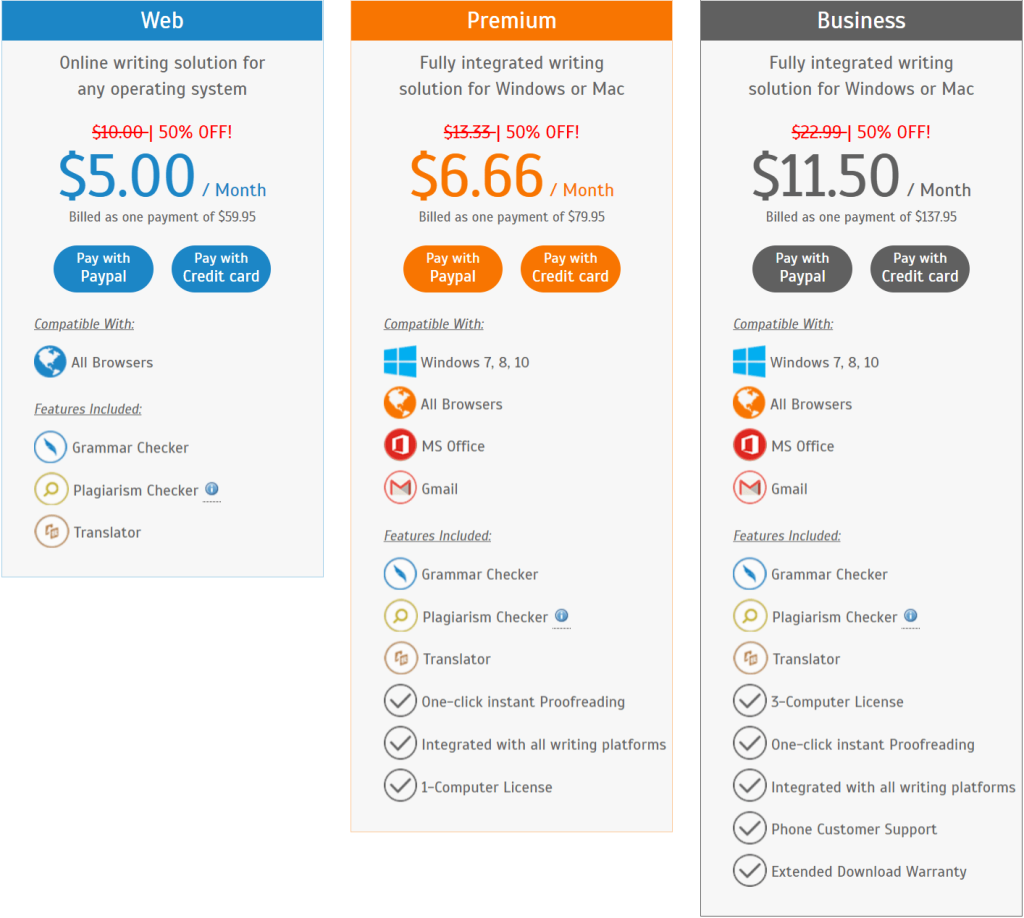 Web Plan: This plan will cost you $5 per month and $59.95, billed as a one-time payment.  
Premium Plan: This plan will cost you $6.66 monthly and $79.95, billed as a one-time payment. 
Business Plan: This plan will cost you $11.50 monthly and $137.95, billed as a one-time payment. 
The Rundown:
Grammarly and WhiteSmoke are quite the pair in the writing industry. The tools are beneficial for two distinct sets of audiences. Grammarly is perfect for someone well-versed in English who wants a reality check while writing documents.
It will help you correct missable punctuation marks or minor grammatical errors. WhiteSmoke is, however, a must-have tool for writers who are starting to learn the English language. The translation feature is perfect for your help.
It is also useful for people who need to write a lot of documents in different styles and process them. The authors will love this tool.
It is quite challenging to choose a winner, but we would select Grammarly for our reasons. However, it needs to be more convenient. 
Grammarly vs Whitesmoke: Pros & Cons 
In this section, we have covered the pros & cons of both Grammarly and Whitesmoke. Let's dive into it. 
Pros Of Grammarly: 
High Accuracy 
Easy to use
Real-Time Grammar Correction
Improve Punctuation Errors
Check Plagiarism 
Gives Suggestions to improve 
User Friendly 
Cons Of Grammarly: 
Lack of offline editing 
Cant replace human proofreading 
Pros Of Whitesmoke: 
Good in spelling checker 
Offers an affordable pricing plan 
Plagiarism checker 
Browser extension 
Error suggestion 
Style checker 
Cons Of Whitesmoke: 
It doesn't offer a free plan
Need to improve customer service
Related Read:
Conclusion: Grammarly vs Whitesmoke
In conclusion, both Grammarly and Whitesmoke are effective grammar-checking tools that can assist in correcting various types of writing mistakes. 
Grammarly offers more advanced features and is particularly useful for those who need suggestions for sentence structure and clarity, while Whitesmoke is excellent for identifying grammatical errors and suggesting corrections.
Grammarly also has a stronger reputation for accuracy and is more widely used by professionals and businesses, while Whitesmoke is better suited for non-native English speakers. 
Ultimately, choosing these tools will depend on individual needs and preferences. Still, both Grammarly and Whitesmoke are valuable assets to anyone looking to improve their writing skills and produce high-quality content.
FAQs: Grammarly vs Whitesmoke
How does Grammarly work?
Grammarly checks for spelling, punctuation, and grammar errors in your writing. It also offers suggestions to improve your overall writing style and clarity.
How is WhiteSmoke different than Grammarly?
While both programs offer spelling, punctuation, and grammar checks, Whitesmoke also provides a plagiarism checker and more advanced features such as a translation tool, vocabulary suggestions, and template creation.
Does Whitesmoke offer a free trial?
No, Whitesmoke does not currently offer a free trial. However, various subscription plans are available with different levels of features and prices to fit your needs.