With the increasing popularity of online learning, educators and learners face the daunting task of choosing the best platform that suits their needs. Among the top online learning platforms available today are Udemy and Coursera.
These two websites have made significant educational strides, providing learners with quality learning experiences. While both platforms offer courses from top universities and industry experts, they differ in their approach, pricing, and course categorization.
In this article, we'll look at Udemy and Coursera to help you decide which platform best suits your learning goals.
Whether you're looking to acquire a new skill, discover new interests, or enhance your knowledge and capabilities, choosing the right online learning platform is vital. Below we dive into the features, pros, and cons of Udemy vs Coursera to help you make an informed decision.
So, continue reading the comparison until the end to decide which platform suits your needs best!
Udemy Overview: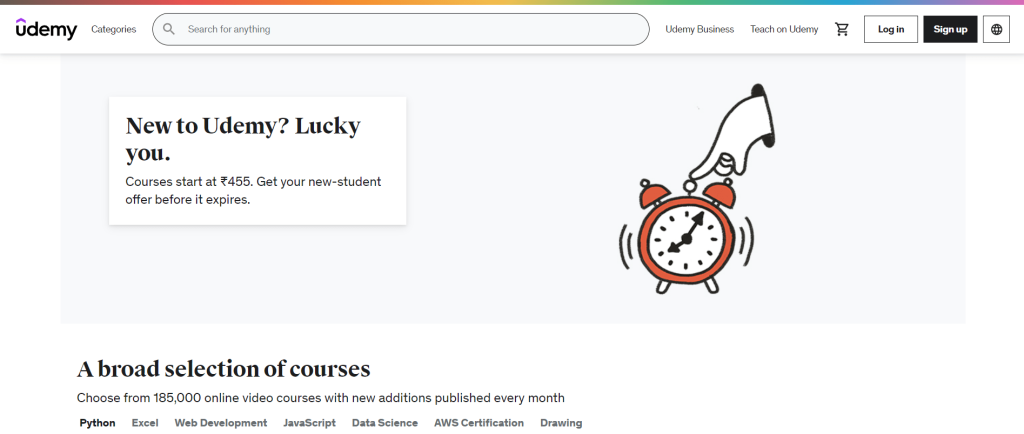 Udemy is a global course marketplace offering users a wide range of certification courses. The platform offers courses that can be taken for any purpose, whether learning a hobby or a skill. The platform's UI and reliable course distribution system make it an excellent and non-complicated option for a beginner or novice.
Coursera Overview:
Coursera, however, is a platform that offers certifications from some of the world's best universities. Most of its courses focus on people serious about learning and wanting to master a particular skill. It has a standard working user interface and focuses on leading students to the certification course they want.
Udemy vs Coursera Courses: Offered Categories
Both Udemy and Coursera are known for offering some of the world's most abundant comprehensive online course categories on their platforms. But there are some course categories that they both are explicitly known for. These offered categories of courses are as below.
Udemy:
Development
IT and Software
Business
Finance and Accounting
Office Productivity
Personal Development
Music
Teaching and Academics
Photography and Video
Coursera:
Data Science
Business
Computer Science
Personal Development
This significant difference between the course catalogs of these platforms is because of the difference in the number of courses they offer. Udemy offers its users to choose from a list of more than 100,000 video courses. Whereas Coursera only has more than 2,000 courses, they are all from accredited universities.
Udemy vs Coursera: Quality of Courses
Learning with online courses is more challenging than it sounds. If the course does not provide enough value in each minute you spend viewing it, and there is a good chance you will not return to continue it soon.

Courses on Udemy are uploaded by more than 42,000 instructors and in more than 50 languages. When you take the course, you get it for a lifetime to learn at your convenience. The educational material you get along with the course helps you keep up the practical work and stay attentive.
Coursera's courses provide a wholly engaging and immersive learning experience. While going through the video sessions, you get pop-up quizzes, and at the end of each module, you also have to complete a test.
In addition, they offer short-time courses, such as 3-month spanning, and degree programs, which can take up to three years or more to complete.
Udemy vs Coursera: Experience With the Instructor
Instructors play a crucial part in a certification program. They teach you what the course promises and keep you engaged at all times while doing so.
Since Udemy is the renowned "course marketplace," the place sees an abundance of instructors. While most of them are experts in their field, there is no certainty about the kind of instructor you'll get when you choose, as there is no minimum bar for the teachers to pass for teaching on the platform.
Therefore, if you choose a highly-rated course, it is common to get a good instructor. The free video instructors are the ones that you should keep an eye out for.
Coursera, on the other hand, consists of courses that accredited and renowned universities exclusively offer. The teachers are from that university. Therefore, they are professionals. Hence, when it comes to assurance of having a pleasant experience with course instructors, Coursera leaves Udemy behind by a lap.
Udemy vs Coursera: Structuring and Timing of Courses
When you buy a course on Udemy, you are given lifetime access to all the course content, which you can use to learn and complete at your own pace. This is an excellent option for people with a random lifestyle and constant work. However, since there are no deadlines or time commitments, you can also work on completing the course whenever you want.
On Coursera, the platform has made all of its programs structured and similar to online college classes. When choosing a course, you must first enroll, whether paying or auditing, to keep up with the other students.
Then, you must keep up with the syllabus, submit assignments, attend lectures, converse with other coursemates, and receive feedback.
This makes Coursera more structured and practical for those who prefer following a schedule.
Udemy vs Coursera: Credibility of Courses
It is small regarding the difference in the credibility of certifications given by both platforms. When you complete a course from Udemy, you get a certification from Udemy. But Udemy is not an accredited institute; therefore, its certification is incredible.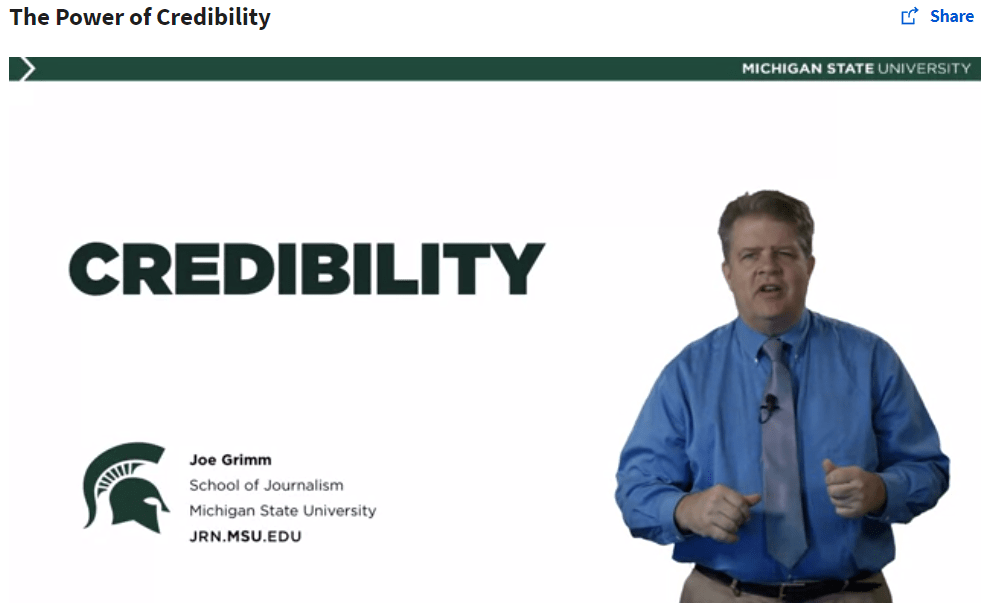 Whereas, after completing a course in Coursera, you get a certification from the accredited university that offers that course. Hence, it carries a certain amount of credibility.
Although so, the difference between this credibility is negligible to the third set of eyes, such as an employer, as certifications are unimportant. Therefore, they do make your resume more ideal, however.
Udemy vs Coursera: Free Courses
Free courses are equally important as paid ones. So when you can get the same knowledge for free, why would you pay an additional amount? Now, let us see the free courses offered by Coursera and Udemy below.
Udemy Free Courses:

Udemy is a platform that offers its users many free courses. The number of free courses offered by the platform is around 200. All of these courses are the ones that haven't got enough students or enough ratings to put a price tag on them.
Although most of these courses consist of great quality and content, they are just not paid enough attention by buyers. You can take advantage of this and get a certification certificate for free.
Coursera Free Courses: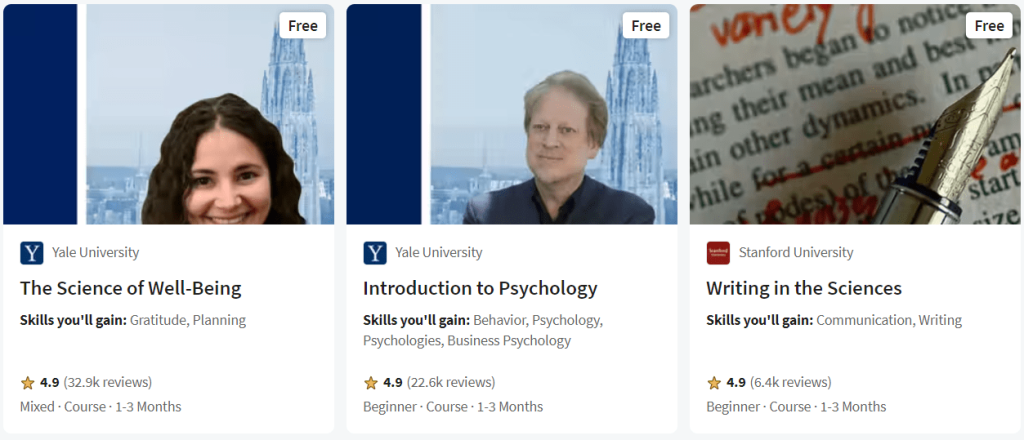 Coursera, on the other hand, allows its users to study through most of its certification course content. It allows the users to enroll in the courses and study with deadlines. The only difference is that the user has to pay the fee for its courses if they want its completion certificate with their name on it.
Udemy vs Coursera: Is Either of Them Worth It?
Both Udemy and Coursera can be seen as great platforms by different groups. People who prefer learning on their will and having lifetime access to a course will like to choose Udemy.
On the other hand, people who like to stay disciplined and study to master a skill to their best might find Coursera to be the far better choice.
Either of them provides its students with a leading education-based user interface and clean studying experience. Both platforms are free from advertisements and help the student focus on a single course rather than get overwhelmed by the abundance of courses on the platforms.
If you belong to either of these groups, one between these platforms is worth it.
Udemy vs Coursera: How Much Do They Cost?
The courses on Udemy are quite expensive but are on sale most of the year, so you can easily find the right course for about $12.99.

Coursera has a lower price range but only provides significant discounts sometimes. You can opt for your desired certification course at $49. You can take a MasterTrack certificate that costs around $2,000 and takes less than a year to complete.
Then there is Coursera Plus, Coursera's subscription plan that provides access to multiple certification courses, for which you can pay $399/year or $59/month.
Udemy vs Coursera: Pros & Cons
Udemy Pros:
Free courses are available
Get lifetime access to purchasing course
Best value for money
Get a certificate for the paid courses
30 days of refund policy
Udemy Cons:
Need to improve customer support
Inconsistent learning experience
Coursera Pros:
Partnered organizations and universities
Offers the best quality courses
Free courses are available
Affordable degrees and courses
You can learn offline
Coursera Cons:
Some of its courses need prior knowledge
Little bit expensive
Related Read:
Final Verdict
Udemy and Coursera are both outstanding online education-providing platforms. Aspirants worldwide learn from these platforms and enhance their job opportunities, get pay raises, update their skill sets, learn new hobbies, or understand a new concept to better their knowledge.
After reviewing the comparison above, we are sure you must know which platform is right for you. No matter which platform you choose between Udemy and Coursera, both offer valuable courses!
So, which online learning platform are you picking? Let us know in the comment section below!