In today's fast-paced world, writing is an essential skill that can make or break your business. From emails to social media posts and content marketing, quality writing can help you stand out and connect with your audience.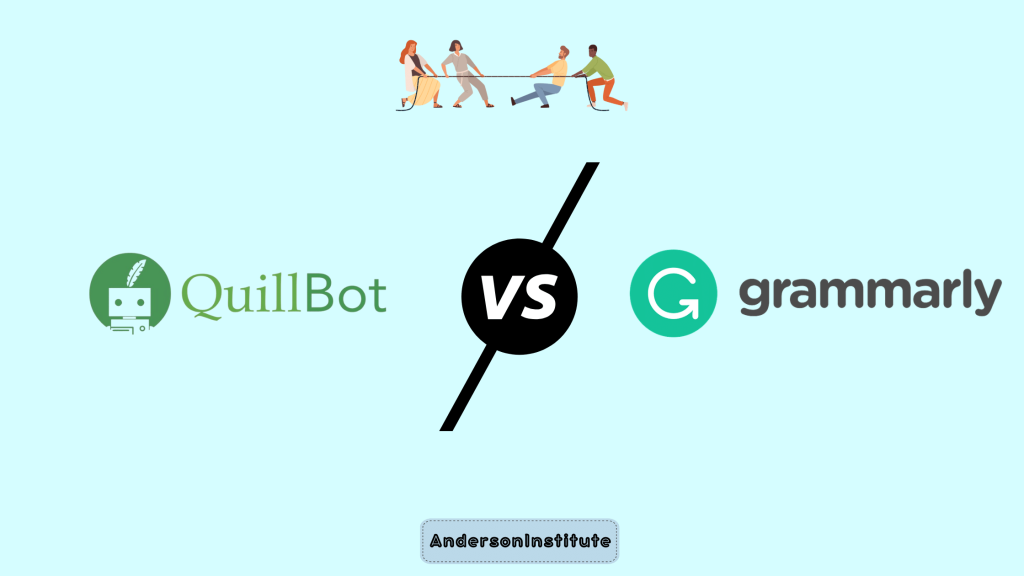 Luckily, technology has made writing more accessible and efficient than ever, with tools like Quillbot and Grammarly at your disposal. Quillbot and Grammarly are AI-powered writing assistants that can help you improve your writing instantly.
However, they differ in several ways, from features and pricing to reliability and accuracy. This article will look at Quillbot vs Grammarly and help you choose the best option for your writing needs.
So, what are you waiting for? Let's get started. 
Quillbot vs Grammarly: Overview
Let us go through a quick overview of Quillbot and Grammarly before diving into more details. 
Quillbot Overview:
Quillbot is an all-in-one paraphrasing tool. Using state-of-the-art AI can enhance any sentence, paragraph, or entire article. Besides that, it also checks for grammar errors and plagiarism in your content. It is an excellent tool for both students and professionals who write daily. 

It has both free and paid versions. The good thing is that they are super generous with the free version, offering various features. It can help you write essays, emails, social media posts, and academic work.
Additionally, Quillbot's summary functionality narrows paragraphs and articles to their most important points. This helps you know the key points instantly and saves time. 
Grammarly Overview:
Grammarly is mainly used for grammar-related purposes rather than paraphrasing. The tool checks your content for grammatical mistakes like tenses, word formation, sentence structure, etc. It also checks your spelling errors and suggests alternative words that suit the context more.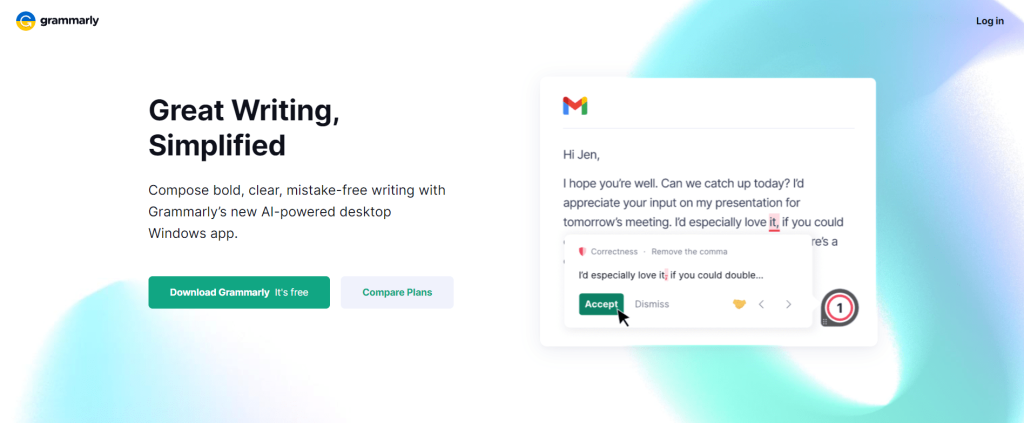 Grammarly also contains a plagiarism checker that cross-checks content with billions of web pages. However, this feature is only available in the premium version. One of its best features is that it gives you small grammar lessons, helping you learn as you go. 
Quillbot vs Grammarly: Key Features
That was our quick introduction to the tools. So let us now look at the critical features of Quillbot and Grammarly that make them stand out. 
Quillbot Key Features:
The summarizer tool helps reduce content to its most essential points. 
The paraphrasing tool helps rewrite any content.
The grammar checker tool detects and corrects a wide range of errors.
Citation Generator creates citations for academic papers or studies.
AI-Powered Thesaurus suggests the most relevant synonyms based on original writing.
Compare Mode allows you to construct sentences in several modes.
Grammarly Key Features:
Excellent grammar and spelling checker.
Checks punctuations, context, and sentence structure. 
Genre-specific writing style check.
Personal dictionary.
Enhances vocabulary by suggesting alternative words.
Plagiarism checker (checks through 16 billion content).
Quillbot vs Grammarly: Ease of Use (User Interface)
The user interface is an essential factor in any tool. If a tool is difficult to navigate, people won't be satisfied with it, no matter how good the features may be. Therefore, let us look at the interface of Grammarly vs Quillbot below. 
Quillbot Ease Of Use:
Quillbot has a relatively clean interface. It is easy to navigate through the website, and you can get accustomed to it after a single use.
You need to copy and paste the text on the left side, and the results will appear on the right. All the writing modes and tools are visible on the screen and not hidden anywhere. Even a rookie with no prior knowledge can use it like a pro. 
Grammarly Ease Of Use:
Grammarly is as clean as it can get. You need to paste the content on the blank document, and within a few seconds, the suggestions line up on the right side.
They are neatly categorized under grammatical mistakes, sentence clarity suggestions, vocabulary options, and sentence delivery. Just beneath suggestions, you will also find the plagiarism checker tool. 
Quillbot vs Grammarly: Accuracy 
Everything comes down to accuracy. So let's look at the accuracy of the features and tools of Grammarly and Quillbot. 
Quillbot Accuracy:
Compared to other online paraphrasing tools, Quillbot sure takes home the first prize. It offers at least 90% more accuracy than any other tool but is yet to reach perfection.
Sometimes the paraphrased words do not match the context of the text, but it changes the meaning of the original content and confuses readers. 
Grammarly Accuracy:
Grammarly is undoubtedly one of the best tools for removing grammar errors. It can detect almost every small and big mistake in your content. The tool is considered highly accurate in grammar checking but could be better. 
Furthermore, Grammarly has its limitations; for example, sometimes, word and sentence reformation suggestions can change the meaning of the intended content. 
Quillbot vs Grammarly: Grammar Checker
Grammarly and Quillbot are both popular grammar-checking tools, but they have some key differences that may help you decide which one is right for your needs.  
Quillbot Grammar Checker:

Quillbot offers decent grammar, spelling, and punctuation checking, but it's not as advanced as Grammarly. It catches basic errors pretty well, but the explanations are limited. Quillbot is designed more for paraphrasing than in-depth writing analysis.
Grammarly Grammar Checker:

Grammarly is the clear leader when it comes to in-depth grammar, spelling, and punctuation, and style analysis. It catches even subtle errors and provides detailed explanations and additional writing tips. The grammar and style suggestions are much more robust.
Quillbot vs Grammarly: Paraphrasing Tool
Quillbot and Grammarly both offer paraphrasing tools, but they each have different features. Quillbot's paraphrasing tool is designed to quickly substitute words with synonyms to rewrite the text in a different way. It can help you create unique content and avoid plagiarism. 
Quillbot Paraphrasing Tool: 
Paraphrasing and rewriting text is Quillbot's main strength. It excels at rephrasing content to sound natural while avoiding plagiarism. The different paraphrasing modes allow flexibility based on intent. Quillbot outperforms Grammarly for completely rewriting content.
Grammarly Paraphrasing Tool:
Grammarly has limited paraphrasing capabilities. While it provides some rewording suggestions, the focus is more on catching problematic text than rewriting. For significant paraphrasing needs, Quillbot is better suited. Grammarly is not optimized as a full rewriting tool.
Quillbot vs Grammarly: Plagiarism Checker
Plagiarism is a big deal in SEO, content writing, and sometimes in academic writing as well. However, you could be in serious trouble if the plagiarism checker needs to be fixed. Therefore, you want to make sure the tool you pick is safe and reliable in this aspect. 
Quillbot Plagiarism Checker: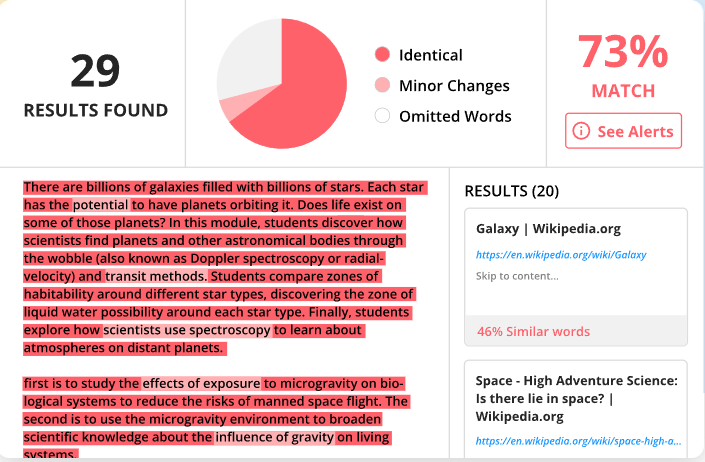 Quillbot's plagiarism tool is 90% more accurate than other tools in the market. It is way safer and more reliable as compared to other plagiarism checkers. It changes not only the words but also the sequences of the sentences. This makes it safe to turn in the results. 
Grammarly Plagiarism Checker:

When it comes to plagiarism checking, Grammarly is not the best. Even though it compares your content with 16 billion pages online, it must be reliable. We suggest you use Grammarly only for grammar errors and use a different tool for plagiarism to be safe. 
Quillbot vs Grammarly: Integrations and Plugins
Integrations make life easier. The more integrations there are, the better you can use the tool with different platforms. 
Quillbot Integration and Plugins:
Three software integrates with Quillbot: Google Chrome, Google Docs, and Microsoft Word. 
Grammarly Integration and Plugins:
In terms of integrations, Grammarly has defeated Quillbot. When you install Grammarly on your computer, you can use it across a wide range of desktop apps and websites. These include:
Various web apps include Gmail, Salesforce, Sheets, Confluence, Jira, and Hubspot.
Social media websites such as Twitter, Facebook, etc. 
Desktop native apps such as Slack, Discord, and Apple Mail.
Quillbot vs Grammarly: Customer Support
Online tools are flawed, and you might encounter a problem anytime. Or, you may enquire about the pricing, payment methods, etc. You want to ensure you can access a support team when this happens. So let's look at how Quillbot and Grammarly handle their customer queries. 
Quillbot Customer Support: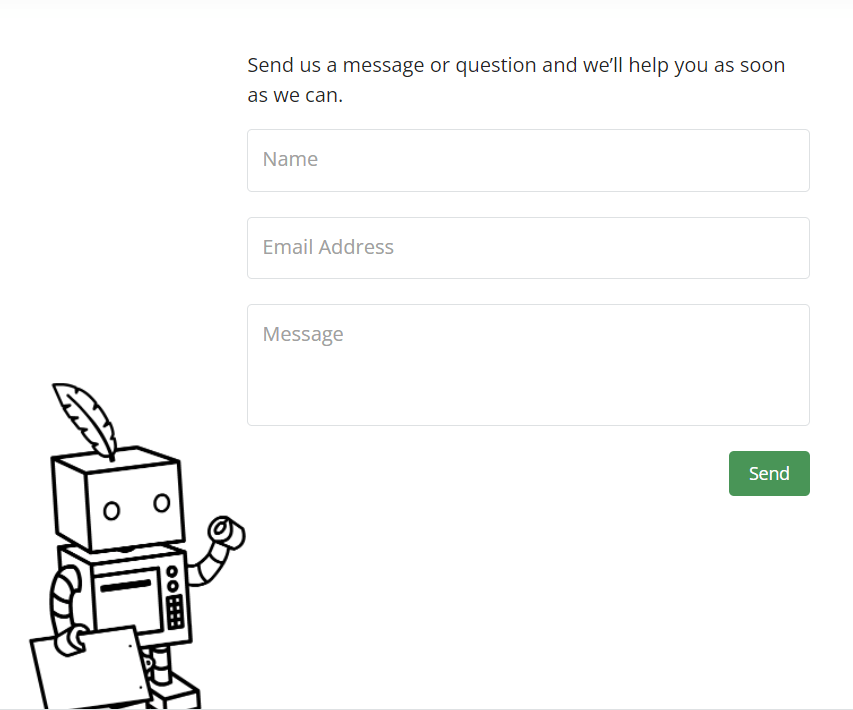 Quillbot has two sections of customer support. One is the Help Center, where they have answers to many users' most frequently asked questions. If you are still looking for the answer you were looking for, you can go to their Contact Us page. You can write your specific query with your name and email address, and they will get back to you as soon as possible. 
Grammarly Customer Support: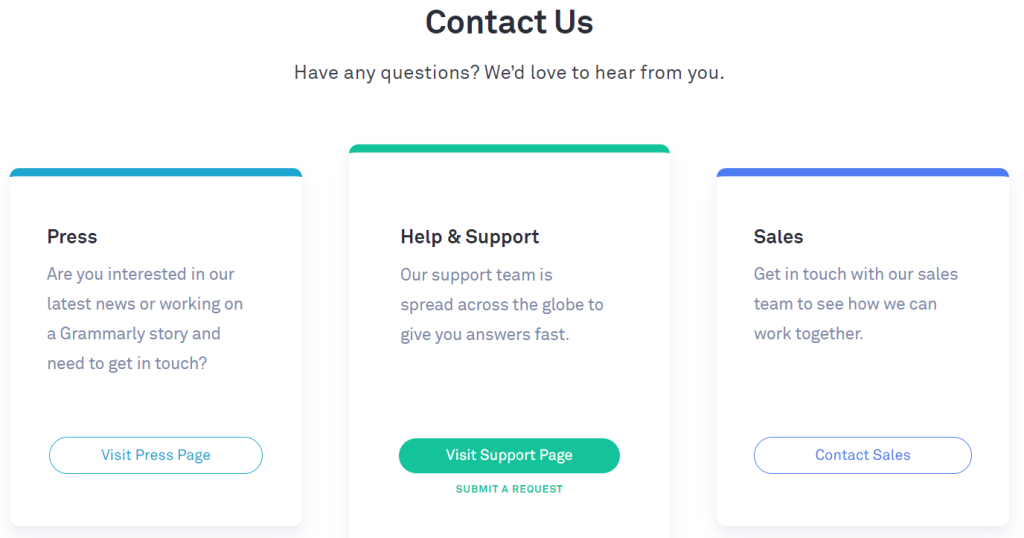 Like Quillbot, Grammarly also has a page with various FAQs. You can search your query in the search box, and it will pop up if it's there. You can submit a ticket or email them if it does not come up. 
Quillbot vs Grammarly: Pricing
Pricing is one of the most important factors when choosing a tool. If you cannot afford the tool, the good features are useless. 
Quillbot Pricing: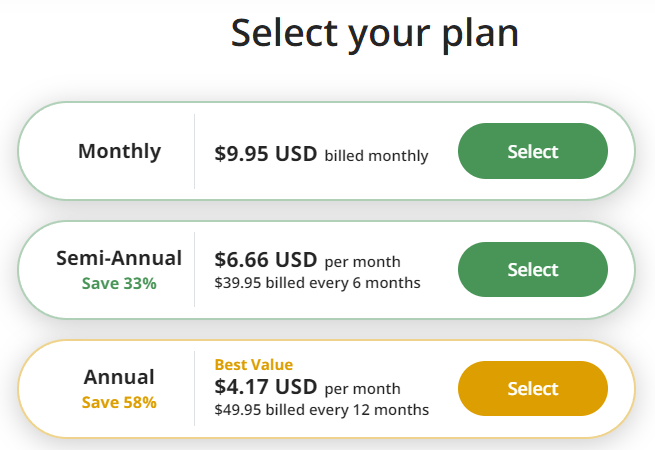 The basic tool comes for free; however, the features are limited. To unlock all the features, you can upgrade to the premium plans as follows: 
Monthly: $9.95. 
Semi-Annual: $39.95 every 6 months ($6.66/month). With this plan, you get a 33% discount. 
Annual: $49.95 billed every 12 months ($4.17/month). With this plan, you get a discount of 58%. 
If you change your mind or do not like using the tool, you can get 100% of your money back within three days of purchase. 
Grammarly Pricing:
Like Quillbot, Grammarly has a basic, free plan as well. The features are limited and only include grammar and spelling checks. There are three paid plans available. 

Monthly subscription: $30/month
Quarterly subscription: $60/three months
Annual subscription: $144/year
Quillbot vs Grammarly: Pros & Cons
Quillbot and Grammarly are the most popular automated proofreading and editing tools available. Both have pros and cons depending on user needs.
Pros of Quillbot:
Advanced AI technology to catch even the smallest errors.

It offers various writing styles to choose from. 

It offers unique features like sentence rephrasing and vocabulary building.

Use for free without signing up.
Cons of Quillbot:
It can sometimes be slow when working on long pieces of text.

There are limited features compared to other popular writing tools.
Pros of Grammarly:
It provides a comprehensive range of proofreading and editing tools.

You can customize the type of grammar checks you want to perform.

It offers helpful features such as plagiarism detection and synonym suggestions.

Grammarly can be used on both desktop and mobile devices.
Cons of Grammarly:
It is a paid subscription service.

Some features are only offered in the premium version.
Quillbot vs Grammarly: Why Choose?
Choose Quillbot If: 
Quillbot may be a good tool for you if the main thing you want to do is paraphrase content and correct grammar mistakes. Quillbot can be used to rewrite articles and essays without actually copying another person's content.
It will help you produce 100% original content without plagiarism. Lastly, Quillbot is the ideal tool for someone who needs to paraphrase large amounts of work.
Choose Grammarly If: 
Grammarly is the ideal tool for you if your primary concern is grammatical mistakes. Grammarly is one of the best tools to detect spelling, punctuation, incorrect tenses, wrong sentence structure, etc. It is like having another set of eyes!
Related Read:
Wrapping Up! Quillbot vs Grammarly
Grammarly is undoubtedly the best tool to detect and correct grammatical errors. However, the price point may be uncomfortable for some people. On the other hand, Quillbot is cheaper and suitable for paraphrasing and removing plagiarism. 
So you see, both have their advantages and disadvantages. We suggest choosing the tool that fits your needs and budget. You can also try their free versions to understand each tool better. 
Our comparison between Quillbot and Grammarly helped us pick one. Which tool are you choosing? Let us know in the comments section below!
Frequently Asked Questions:
Which tool is better for paraphrasing: Quillbot or Grammarly?
Grammarly does not have a dedicated tool for paraphrasing but can rewrite sentences by suggesting alternative words and sentence structure. Quillbot has a dedicated tool for paraphrasing, and it is better. 
What are some alternatives to Quillbot and Grammarly?
Some alternatives to Quillbot and Grammarly are Spin Rewriter, WordAi, ProWritingAid, Sapling, and WhiteSmoke.
Which tool is better for detecting grammatical errors?
Grammarly is better at detecting grammatical errors than Quillbot. 
Which one is more affordable, Grammarly or Quillbot?
If you see their pricing plan, they both offer very low-cost plans, so you can save lots of money if you subscribe to their annual plan. But comparing their pricing plan, Quillbot is much cheaper than Grammarly.
Is buying a premium subscription on Quillbot and Grammarly worth it?
If you want more advanced and robust features like better grammar suggestions, fast content creation, sentence rephrasing, and so on, then the premium version is worth Quillbot and Grammarly.